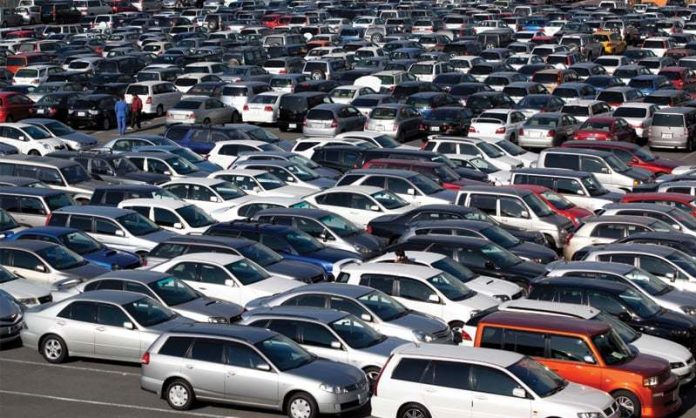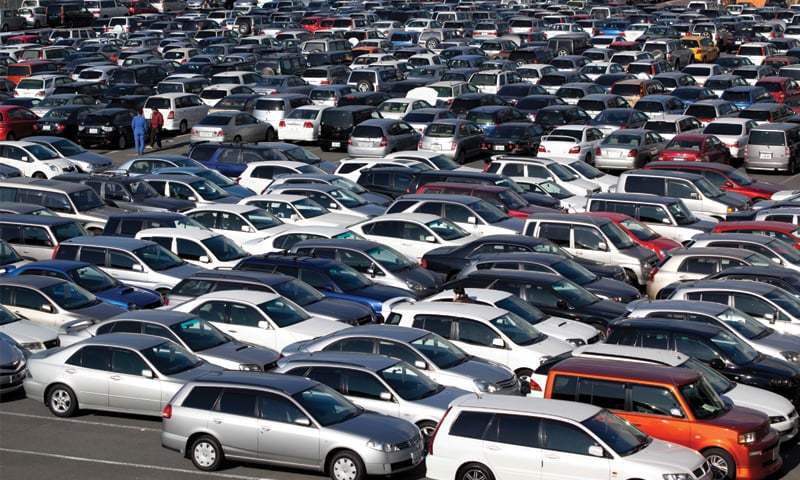 KARACHI: Ministry of Commerce and Textile has suspended Statuary Regulatory Order (SRO) 1027 on Friday that virtually brought the business of imported used cars to a standstill for more than three months.
"I thank Allah that we have finally been able to convince the government not to strangle this trade, which has affected Pakistani citizens both in Pakistan and abroad," All Pakistan Motor Dealers Association (APMDA) Chairman HM Shahzad told Pakistan Today.
He added that around 8,000 to 10,000 cars are currently stranded at the port which will now be cleared by the customs department.
Three months back, in an effort to find a cure for the freefalling foreign exchange reserves, the government put restrictions on the import of used cars along with hundreds of other commodities by imposing a regulatory duty. However, the foreign exchange reserves are still contracting.
The government almost ceased the import of used cars by imposing the customs duty to be paid in dollars, which was previously collected in rupees and that too from a foreign account of the person that is sending the car under personal baggage or transfer of residence scheme.
According to Shahzad, 0.7 million Pakistanis are associated in one way or another to the trade generated due to the import and subsequent sale of used cars from Japan.
Shahzad also bashed local manufacturers for monopolising the automotive industry and accused them of robbing buyers by selling low-quality cars at high prices. Buyers also have to wait for long delivery periods, which is at least three months.
"We thank the Economic Coordination Committee (ECC) and government for suspending SRO 1027. This would increase competition in the industry, which is good for the people," he added.
However, Insight Securities Financial Analyst Zeeshan Afzal said that the government seemed confused because it wants to both manufacture and trade. He said that government should be consistent with its policy.
"By restricting the import of used cars, the government made grounds for local assemblers to increase their capacity and other local parts' manufactures to expand and other companies to come in Pakistan and start their operations. But this would now discourage them," Afzal said.
Several companies like Kia and Hyundai are looking forward to starting their operations again in Pakistan while Renault would be coming to Pakistan for the first time by collaborating with local conglomerates.