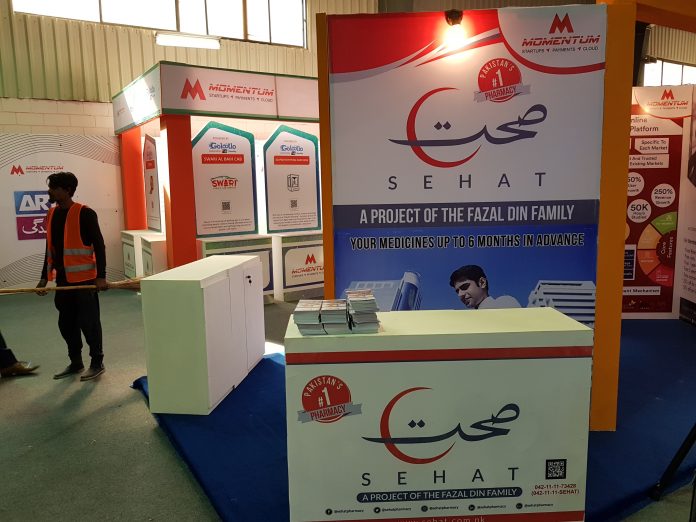 By Bilal Mumtaz
KARACHI: Momentum held a two-day conference from February 19 to 20 at the Expo Centre in Karachi. The main sponsors of the event included FonePay.pk and Careem, which set up special stalls. Besides this, Momentum had invited many accelerators and incubators from all over the country, including 10xC, PlanX, Plan9, and NIC, who had specially allocated sections of the event for their startups.
Besides this, there were a few featured startups who had been invited from Momentum to set up their stalls, including Sehat, AutoGenie, and Karigaar. Companies like Fishry, and Lootlo had sizeable stalls where they met attendees from the event to inform them about their products.
There were many notable attendees from all over the country present at the event, such as Nadeem Hussain, Badar Khushnood, Faisal Sherjan, Khurram Zafar, Adam Dawood, Bashir Sheikh, and Hasnain Sheikh. Apart from the numerous stalls set up in Hall 4 and Hall 5 at the Expo Centre, many panels and discussions were held at the main auditorium, including one on blockchain payments, fintech, and software.
There were many other mini panels held by budding entrepreneurs in Hall 4 and Hall 5, including one on digital healthcare – and a select group of 20 startups from all over Pakistan were invited to pitch their startup ideas for a competition.