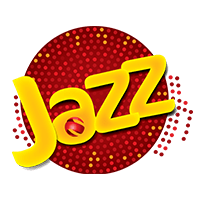 KARACHI: Jazz has launched Jazz Digit 1, a 4G enabled 'smart' feature phone for customers across Pakistan. The launch is in line with Jazz's commitment to introducing affordable products and services in a bid to bridge the prevalent digital divide.
The Digit 1 is a Jazz branded 'smart' feature phone that offers 6 months of free 4G internet (1GB per month for up to 6 months) along with a free data SIM. The device supports famous smartphone applications like Facebook and WhatsApp. Other special features involve a touchscreen, Wi-Fi hotspot, a 2MP camera and a reliable 2000 mAh battery.
Muhammad Ali Khan, Head of Devices at Jazz, said, "We are constantly looking for avenues to provide our customers with the best-in-class and affordable services and products. The launch of Jazz Digit 1 enables our customers to use our fastest 4G network to reach out to their loved ones over social media in a cost-effective manner."
Digit 1 is the first ever 4G 'smart' feature phone powered by a Qualcomm processor and will be a game changer in the feature phone market. Users will be able to enjoy smart applications like Facebook, WhatsApp, and YouTube via browser for the first time on a feature phone.
The phone fits well with prevalent market dynamics as majority of the mobile subscribers in the country are still using legacy 2G phones and need newer options to convert to latest technologies like 4G.
Currently, the devices are available at Jazz Experience centres and franchises nationwide for Rs 5,300 along with a one-year official warranty program.