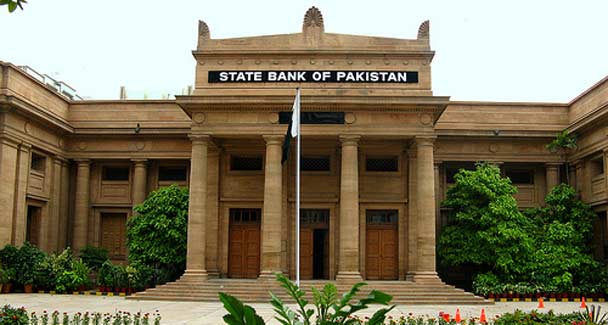 ISLAMABAD: A State Bank of Pakistan report submitted to the apex court has expressed its inability to bring back money stashed overseas by Pakistani's and it neither has the legal channels for tracing it.
This report was submitted by the central bank in response to Supreme Courts suo motu case regarding Pakistani citizens maintaining offshore accounts without proper disclosure and avoiding paying taxes in the country, reported Business Recorder.
SBP has agreed to collaborate and cooperate with Federal Board of Revenue (FBR), Ministry of Finance, Ministry of Foreign Affairs and other relevant investigation agency in accordance with the law.
But, SBP has expressed that it neither has the legal ability to trace or retrieve money stashed overseas by Pakistani nationals and has the power or jurisdiction to ask about it.
Currently, SBP has no agreement in place with any of the countries mentioned in the order of the apex court, which includes UAE, Luxembourg, Spain, UK, British Virgin Islands, Channel Islands and Switzerland for sharing of account linked information and retrieval of foreign assets.
But the central bank as per the Basel Committee on Banking Supervision of Bank for International Settlements has signed memorandum of understandings (MOUs) with banking regulatory authorities of over 20 countries.
The emphasis of these MOUs is on knowledge sharing and experience linked to development of banking laws and its supervision standards. And sharing of information under these MOUs are protected by confidentiality clauses, the central bank said.
Also, SBP stated foreign currency accounts within the country were also protected under 'Protection of Economic Reforms Act 1992' (PERA 1992) and 'Foreign Currency Accounts (Protection) Ordinance 2001'.
And the central bank has no legal powers under 'State Bank of Pakistan Act 1956' and 'Banking Companies Ordinance 1962' or 'Foreign Exchange Regulation Act 1947' to find account holders or retrieve the money.