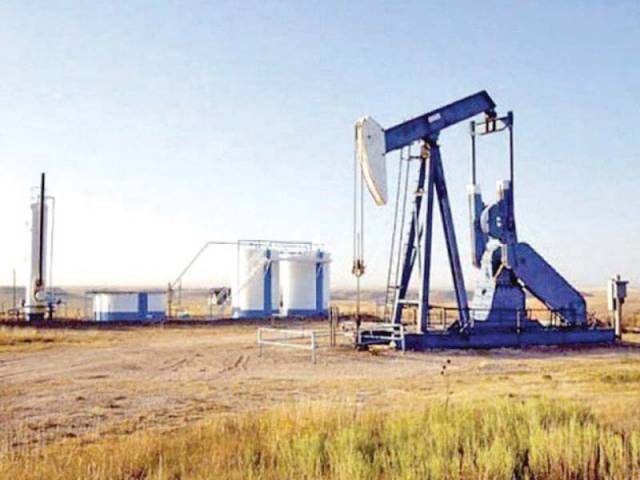 KARACHI: OMV AG, the Vienna-Austria-based integrated oil and gas company, has agreed to sell its upstream, exploration and production, business in Pakistan to Dragon Prime Hong Kong Limited, Hong Kong for €157 million, the company said in a press release on Wednesday.
The divestment of OMV's Pakistan business comes a year after it sold its Turkish subsidiary, Petrol Ofisi, to Swiss oil trading giant, Vitol for €1.36 billion, according to a report by AFP – the Austrian oil and gas giant had put its subsidiary up for sale in 2016 in the wake of plunging crude oil prices that depressed the global oil sector.
"The agreed sale price is €157 million whereas in case of a dividend payment to OMV or capital increase by OMV the purchase price will be adjusted," it said adding the transaction is subject to conditions, including the relevant regulatory approvals. The closing is expected by end of 2018.
Dragon Prime will pay €80.6 million for OMV Maurice Energy Ltd and €77.2 million for OMV Pakistan Exploration Gesellschaft, both of which operate fields in Pakistan, said a bourse filing by United Energy Group, Draong Prime's parent company, which is listed on Hong Kong Stock Exchange.
United Energy Group (UEG) further said the acquisition is an extension of its business in Pakistan where it has significant presence and will enable the group to control operations of all production fields and a majority of the exploration fields in the country.
The UEG's Pakistani subsidiary, United Energy Pakistan, has all its operations based in eight districts of Sindh, namely Badin, Tando Mohammad Khan, Tando Allahyar, Thatta, Hyderabad (rural), Matiari, Sanghar and Mirpurkhas. The company's assets consist of nine producing and exploration blocks in the province and four offshore exploration blocks in Arabian Sea. The company has recently won bids for two new exploration blocks, Digri and Sanghar South, which lie adjacent to its Mirpurkhas Khipro concession areas, translating to an onshore footprint of over 10,000 square kilometers and the largest offshore acreage give to any single exploration and production company in Pakistan so far – located 250 km south of Karachi in ultra deep waters.
The acquisition of OMV Pakistan's exploration and production business will further strengthen UEP's foot print in the upstream business. According to the website of OMV Pakistan, the company holds interests in five development and production leases, and operates the producing Sawan, Miano, Latif, Gambat, and Mehar blocks. It also holds interests in five exploration blocks, of which four are operational.
"The divestment represents a further step in optimizing OMV's Upstream portfolio," the company said. The Austrian oil and gas giant, which earned €20 billion in global revenues (2017), also holds a 10% stake in PARCO, a joint venture between Pakistan and Abu Dhabi in the Downstream business, but this stake is not part of the divestment.
OMV had started exploration activities in the Middle Indus desert area of Sindh in 1991 and since then has discovered and developed several gas fields, investing $2.5 billion in the country's oil and gas exploration sector thus far. Presently, OMV's Pakistani arm is amongst the largest international natural gas producers in the country. The company, along with its partners, delivers around 170 million standard cubic feet per day of gas and 1,450 barrels per day of condensate, a liquid reduced from gas or vapor, (total 30k barrels of oil equivalent per day) of operated production to the local market, providing around 4% of the country's total gas supply. The net to OMV production in 2017 was 7.5k barrels of oil equivalent per day.
This follows the exit of other MNCs from Pakistan's oil and gas upstream business which includes BP, Shell EP and now OMV. Chevron also exited the downstream fuels business in Pakistan.