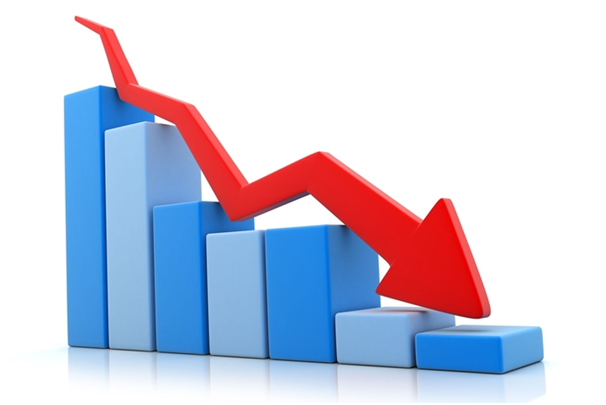 ISLAMABAD: Pakistan may be unable to attain its target of 6 percent growth during FY 2017-18, as eight months data of commodities sector, industrial output and fiscal side remains disappointing.
A senior official declined to be named said all major indicators of growth were exhibiting a falling trend, which would make it improbably to achieve the target of 6 percent growth rate, reported The News.
The official shared the growth pattern would exhibit more or less the same pattern over the next two months and on the basis of this data, the National Accounts Committee (NAC) would calculate provisional growth estimates in April.
He added, the growth prospect is set to disappoint as it would decline sharply, and it would be improbable to attain the desired target of 6 percent growth.
Furthermore, the official said the forecasters at IMF and other credit ratings had overestimated growth, whilst the authorities build promising estimates only to reduce them later.
Experts were off the opinion growth estimates of international credit agencies and financial agencies were founded on growth trends of previous few years.
They believed none of them tried to even analyze the data which were the main drivers of growth during the first half of FY 2017-18.
The government estimates that for FY 2017-18, agriculture will contribute 3.5 percent, industry 7.3 percent and services 6.4 percent, which would assist it in attaining the growth target of 6 percent.
An official at the finance ministry said performance of various economic indicators reveals Pakistan's growth could barely reach 5 percent mark on account of GDP growth this financial year, considering the major contributors of growth track.
The authorities estimated agri-credit target of Rs1 trillion for FY 2017-18, which was till now going up to the mark. This target is considered as a pretence, because its difficult to distinguish between how much will be used in shape of rollovers and what amount is meant for new credit, which could have profound influence on agriculture growth.
Sugar was a major driver of LSM growth in last financial year and govt estimated sugarcane production of 81 million tons for present financial year.
But that also seems doubtful, as controversy over delayed payments and crushing could have a profound impact on achieving the intended production target despite acreage rose in comparison to cotton crop.
LSM growth plunged to 5.5 percent during July-December of FY 2017-18 and is expected to further decrease due to high-base impacts. The credit given out to private sector during July-Feb of FY 2017-18 touched Rs293 billion compared against Rs305 billion in same period of last financial year.