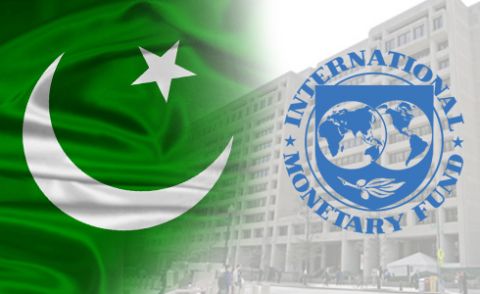 ISLAMABAD: Outgoing IMF Chief in Pakistan, Tokhir Mirzoev on Tuesday said hard earned macro-economic gains are often lost due to political reasons.
Mr. Mirzoev shared overcoming these impediments to reforms must come from within the country than the IMF, while talking to journalists, reported an English daily.
His replacement, Ms Teresa Daban Sanchez is the first-ever female resident representative to be appointed in Pakistan for a three-year term. Her three-year tenure comes at a critical juncture when the country's economy is facing another external account problem in months ahead.
Mr. Mirzoev however stated economic reforms could never achieve success without attaining political agreement with political parties, provinces and other stakeholders.
He said reforms process had been stalled due to political differences relating to privatization of loss-making public-sector enterprises, widening of tax base and fixing energy sector.
He emphasized profound reforms carried out with wider political agreement could be way forth and only these reforms would produce effective results for Pakistan in the long run.
Mr. Mirzoev said IMF and its international partners face a conundrum regarding Pakistan's economic reforms and how could they be made permanent.
Pakistan concluded its three-year extended fund facility loan program of $6.7 billion under the IMF in September 2016. As per requirements of this loan facility extended by IMF, Pakistani authorities brought in several reforms to fix structural weaknesses.
Ms Sanchez, the newly-appointed Country Representative hails from Spain and has worked with the Washington-based lender in several key positions for last several years.
She stated about her last assignment which was heading IMF's resident office in Armenia. Ms Sanchez expressed that her experience from other parts of the globe could be utilized to assert policies which were in Pakistan's best interest.