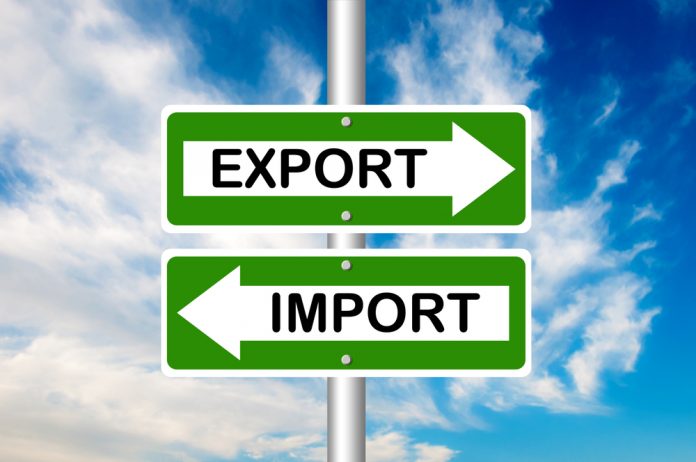 ISLAMABAD: According to officials at the Ministry of Commerce, exports which had been increasing since June 2017 have continued the trend during February 2018 by achieving the highest monthly growth yet in the fiscal year by posting 16 per cent increase in dollar terms and 22 per cent increase in rupee terms, compared to the exports in February 2017.
The current year's export performance has already contributed additional forex inflows of around $1.5 billion during the first eight months and is expected to reach $2.5 billion during 2017-18. This increase in economic activity in the external sector reflects an increase of 0.8 per cent of GDP which means an additional Rs280 billion of income to the trade, industry, and agricultural sectors plus increased employment.
These results have been achieved due to the export-friendly policies and incentives by the government and renewed efforts towards seeking better market access by the Ministry of Commerce. A positive trend in international demand and exchange rate corrections are also expected to help sustain this rising trend in the coming months.
The imports have also responded to the steps taken to check the surge in consumer goods inflows since the past few years. The imposition of Regulatory Duties on 355 non-essential consumer items by the ECC on the proposal by the Ministry of Commerce, resulted in a reduction in the imports of these goods by 16 per cent, while the Federal Board of Revenue (FBR) registered an increase.
However, since a large chunk of imports comprises of essential goods such as fuels and edible oil, which has been affected by the rising trend since July 2017, the impact of the reduced imports of non-essentials has been offset.
Essential for economic growth, the imports of machinery and raw materials also contribute to widening the gap in the balance of trade. Despite the pressure, the increase in imports has been only 9.7 per cent during February 2018 as compared to February 2017, bringing down the trade deficit by 21 per cent from $3636 million in January 2018 to $2895 million in February 2018.