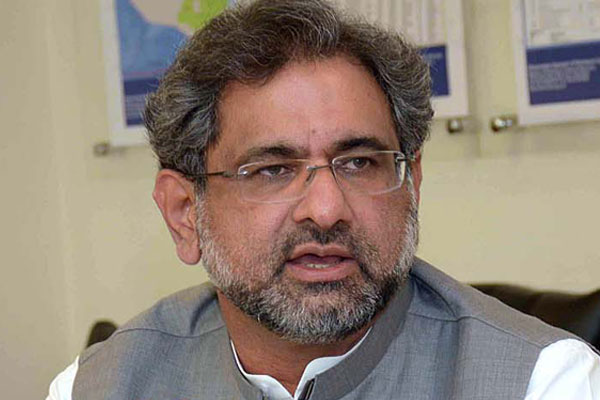 TARBELA: Prime Minister Shahid Khaqan Abbasi on Saturday inaugurated 1410 MW Tarbela 4th extension hydropower project.
Azad Jammu and Kashmir President Sardar Masood Khan, Khyber Pakhtunkhwa Governor Iqbal Zafar Jhagra, Minister for Water Resources Syed Javed Ali Shah, Minister of State for Information Maryum Aurangzeb and Chinese Ambassador Yao Jing accompanied the prime minister.
The first unit with a capacity of 470 MW will be commissioned today, while two more units with equal power generating capacity will be online before the advent of summer this year.
The project will play a pivotal role in balancing energy mix of the country and stabilising prices of electricity in the future with an attractive economic rate of return of more than 30 per cent and an annual cost of $300 million to the national exchequer. The project is expected to augment economic growth and social uplift.
Tarbela Dam is located on the Indus River about 100 km northwest of Islamabad. The Tarbela 4th extension hydropower project is located within the premises of the existing Tarbela Dam Project.
The Tarbela Dam Project, completed in 1976, has a provision of five tunnels, four on the left bank and one on the right bank. Tunnels one to three have an installed capacity of 3,478 MW with an average annual energy generation of 15-16 billion units. The 4th extension project will generate 3.84 billion units annually, equivalentt to the burning of one million tonnes of furnace oil. The newly installed units of the project are more efficient and are expected to have 10 -15 per cent more energy.