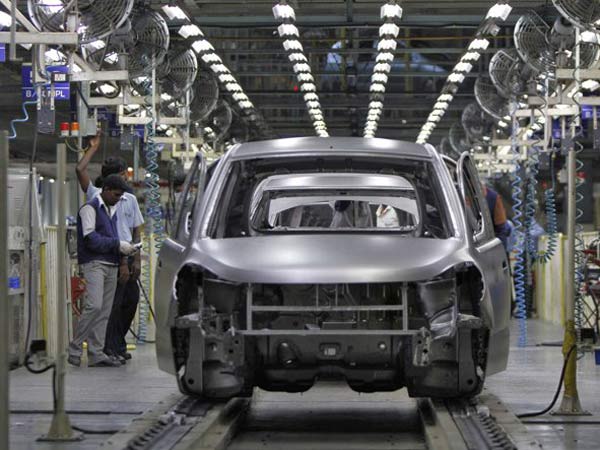 KARACHI: The sale of locally assembled cars and LCVs increased by 15 per cent year on year basis for the month of February 2018 selling 22,654 units in the month, according to data released by Pakistan Automobile Manufacturers Association (PAMA).
The increase in sales by 2,968 units in February 2018 as compared to February 2017 is largely attributed to increasing Pakistan Suzuki vehicles sales – mainly Mehran and Wagon-R, which were sold 1000 units and 447 units more respectively this year in February as compared to last year.
Taurus Securities Limited report cited a change in import procedures of imported used cars, which has recently been reverted back, to have played a part in higher sales of less than 1,000CC segment, as consumers continue to shift to Pak Suzuki (PSMC).
Meanwhile, Honda (HCAR) also received a good response for its new BR-V selling 601 units more on year on year (YoY) basis.
Although, PSMC and HCAR volumes showed strong growth of 25 per cent YoY and 20 per cent YoY respectively yet Toyota (INDU) volumes depicted a fall of 8 per cent YoY.
Further, growth was also witnessed in LCV off-take, as they increased by 41 per cent YoY to 3,627 units against 2,567 units in February last year. Another 33 per cent YoY (+223 units YoY) increase in Hilux off-take and the introduction of BR-V in the current period (+601 units YoY).
Tractor sales continue to perform well registering 6,454 units for the month, up by 14 per cent YoY against 5,647 units in the same period last year. Main support to this segment was offered from AGTL, which increased its sales volume by 40 per cent YoY. This jump has been attributed to the implementation of reduced GST rates (5 per cent from previous 10 per cent).
Furthermore, motorcycles and three-wheelers also witnessed a fair increase of 11 per cent YoY, although falling by 14 per cent MoM.
Taurus Securities has forecasted that the volumes for the auto industry will improve in the coming months on the back introduction of new CKD and CBU models (BR-V, Cultus, Mega Carry, Hybrid Camry etc). There will also be new engine options (Fortuner and Hilux) while recent facelifts in Corolla are also said to increase car sales.
Meanwhile, availability of cheap auto financing (interest rates still very low even after the recent 25bps increase), an agriculture-friendly budget, growing construction activities and heightened trade volumes on account of development under CPEC are also expected to play a positive role in increasing auto sales.
Furthermore, in the longer run, the introduction of new players in the industry namely Kia, Hyundai, Renault, Ssangyong and Volkswagen etc, current players launching new models and facelifts would also contribute towards growth in volumes of all auto segments in days to come.