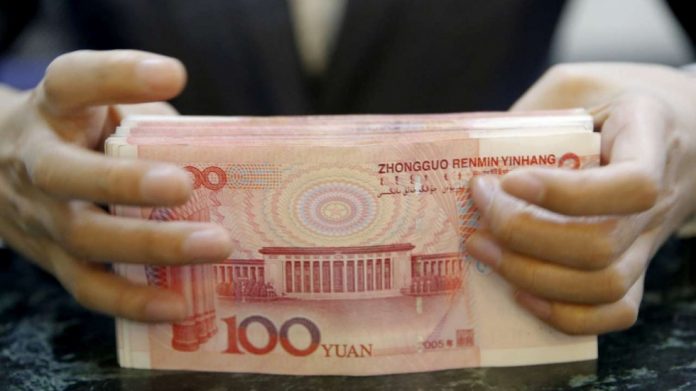 ISLAMABAD: The government is seriously considering issuance of Renminbi (RMB) bonds for settling its immense payment obligations with China without pressurizing the foreign exchange reserves.
A meeting conducted in relation to the country's economy last week saw certain participants sharing present remittances and trade data to understate the economic weaknesses, reported Dawn.
The meeting however did discuss the upcoming general elections and caretaker setups and consider potential intercession to stabilize the economy over the next six months.
Various sources in the government and banking fraternity said going back to the IMF wasn't considered a possibility in immediate future. The reason attributed for this were the donor's stabilization requirements could damage the present growth cycle.
The meeting favoured the issuance of an RMB bond. However, Chief Economist Planning Commission, Dr Nadeem Javed said current economic growth rate wasn't an illusion and believed current growth was engineered by several original drivers.
He added there were various options available to deal with issues on external front.
He shared his views regarding current account and trade deficits over the phone with Dawn. He said there were implicit arrangements with various friendly nations which could be utilized to avoid a balance of payment crisis.
Mr. Javed said the government go for issuance of an RMB bond and import bill settlement could be conducted via currency swap arrangement with China.
And other alternatives available included raising finances from the international bond market, enabling currency swap arrangements with trade partners to avert a fall in forex reserves and a return to the IMF was last on the list, he said.
Chief Economist of the Planning Commission expressed optimism conditions wouldn't reach a crisis stage as steps taken to rein in imports and improve exports were bearing results.
He shared imports growth was being reined by levying of regulatory duties and exchange rate, and exports increased 11.8 percent against same period last year (SPLY).