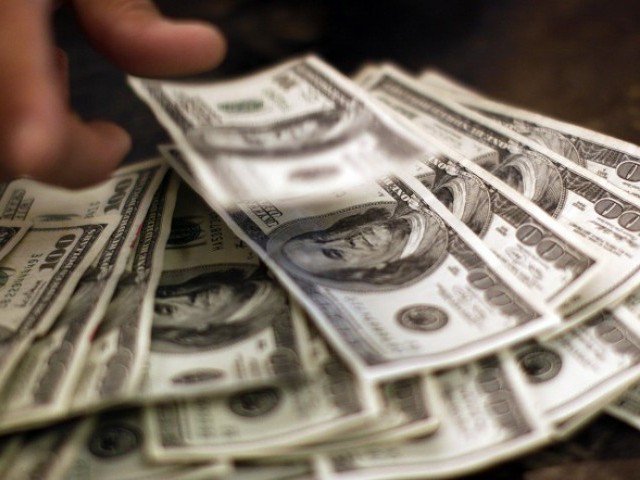 ISLAMABAD: The suggestions put forth by the apex courting limiting movement of foreign currency within the country and abolishment of secrecy for forex account holders has received no support from the political leadership.
This was revealed by government sources privy to these developments, reported Express Tribune.
A report prepared by a committee comprising of three bureaucrats had presented its report before the Supreme Court two weeks ago.
A committee was constituted by the apex court with State Bank of Governor, Tariq Bajwa at its helm to find ways of bringing back overseas bank accounts and properties back to the country.
Both the bureaucrats and political leadership are on one page and agreed with the suggestion of offering a one-time tax amnesty to all Pakistani citizens, which would allow them to declare their hidden assets and legalize them at low tax rates.
Sources revealed a meeting held at the Prime Minister's office had discussed certain issues before the finalization of the report submitted to the apex court.
Meeting was attended by Prime Minister Shahid Khaqan Abbasi, SBP governor, Federal Board of Revenue Chairman, secretary finance and all the PM's economic advisers and assistants.
In the meeting there was consensus over offering of off-shore tax amnesty scheme, but the bureaucracy and political leadership differed over its outline, a source in the finance ministry disclosed.
The source said PM Abbasi wasn't in favour of withdrawal of secrecy from foreign currency accounts and didn't feel it was necessary to implement restrictions on tax-free inflows of remittances.
The committee in its 30-page report has strongly advised in strengthening the current legal framework for transference and holding of foreign exchange overseas and in Pakistan and termed the present way arrangement too flexible.
It also advised to curtail the depositing of foreign exchange purchased from the open market into foreign currency accounts within Pakistan.
Furthermore, the committee also advised an end to abusing of Section 111 (4) a of Income Tax Ordinance 2001, presently utilized to whiten illegitimate money obtained from Pakistan and proclaiming them as foreign currency remittances.
The committee's report did an analysis of Pakistan's ten biggest banks for FY 2016-17 and concluded a meagre 2 percent of remittances were above Rs10 million margin a year.
It recommended limiting the free-tax flow of foreign remittances to an acceptable level.
Also, the sources disclosed the government wasn't favouring removal of protection available to foreign currency account holders.
A member of the committee declining to be named said the report was its own review and was meant for the Supreme Court.