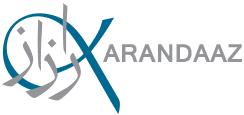 KARACHI: Karandaaz Pakistan on Friday stated it is considering investing Rs80 million in women-led financial technology entities.
Its chief executive officer Ali Sarfaraz said it was concluding equity investment of $800,000 in women-led startups, while speaking on the sidelines of an event, reported The News.
Karandaaz Pakistan CEO said the purpose of this planned investment was to augment financial inclusion of women-led businesses as this section of the population wasn't represented in the financial architecture.
Over a period of last 1.5 years, Karandaaz Pakistan has invested over half a million dollars in seven financial tech entities to augment financial inclusion across the country in which only 23 percent of the population has bank accounts.
Mr. Sarfraz highlighted the country had a good structure incorporated which included a robust mobile footprint, centralized ID system, rising use of smartphones and a helpful regulatory environment.
He added the country was there in terms of readiness of financial inclusion and shared international entities are happy to work in the ecosystem.
But the Karandaaz Pakistan CEO highlighted that despite having all the right attributes, he wondered why people weren't still financially connected.
Also, financial inclusion levels were much lower in comparison to countries with similar GDP, he added.
Mr. Sarfaraz emphasized on the importance of investing in innovations and said the country didn't require that much investment in infrastructure as it did in services sector.