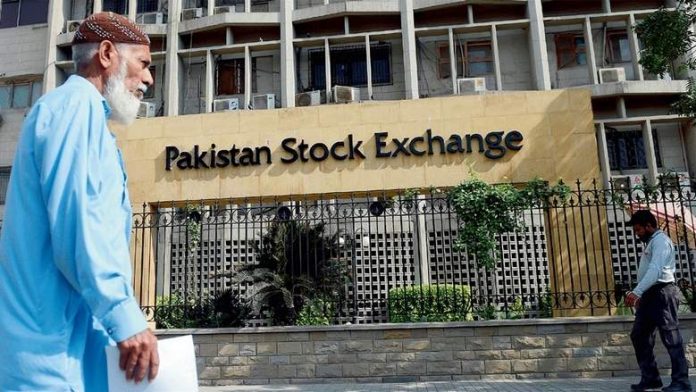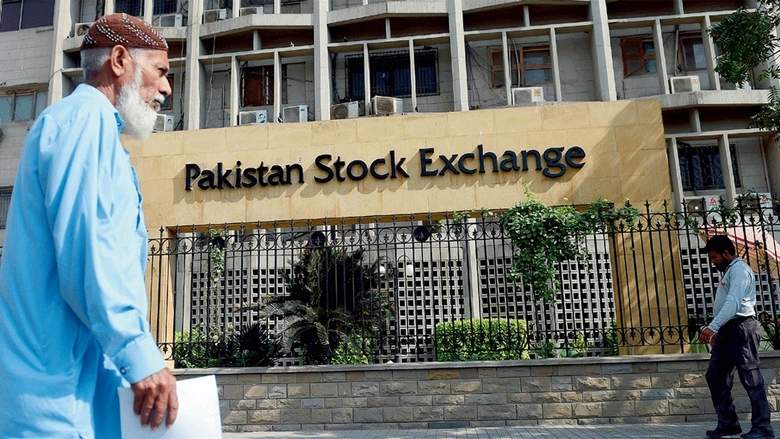 LAHORE: Market volatility shot up on Wednesday amid mixed news flow and a weak technical close in the previous session. The day, however, ended on a buoyant note as market bulls mustered their strength and pushed the 100 Index higher to a fresh CY18 intraday high of 46,656.93.
The 100 Index closed up 457.21 points (+0.99 per cent) at 46,560.82 after media reports suggested that the prime minister is expected to announce the much anticipated Foreign Asset Declaration Scheme (FADS) later in the day. Intraday gains came amid decline in market volume and turnover (down 23.5 per cent and 8.5 per cent respectively on d/d basis) as market participants opted to stick to sidelines following a decent run-up (+8.25 per cent) in the last four weeks. Wayward investor behavior came amid concerns on proposed reduction of RD on Steel, fueling investor concerns on future profitability of rebar and flat steel manufacturers if implemented while on the flip side financials shot through the roof amid bullish remarks from the management of UBL (2.47 per cent) on future prospects and hopes of repatriation of funds via FADS.
Major contribution to index gains came from financials (+2.36 per cent), utilities (+1.33 per cent) and energy (+1.09 per cent) as investor rushed to increase exposure in HBL (+4.40 per cent), UBL (+2.47 per cent), BAHL (+2.54 per cent), MCB (+1.51 per cent), HMB (+2.55 per cent), HUBC (+2.42 per cent), SNGP (+2.06 per cent), POL (+2.89 per cent), PSO (+2.11 per cent) and PPL (+0.83 per cent). On the flip side, consumer staples (-0.67 per cent) weighed down on investor sentiment with PAKT (-1.04 per cent) and COLG (-1.24 per cent) sliding down amid thin turnover. In market related news, UBL CEO has said that the bank aims to double its current-account deposits in five years as it extends its reach into the nation's rising middle class through new technology and a branch revamp while seeking to increase the number of its customers by about 40 per cent to 10 million in three years.
Market participation for the 100 Index declined to 113.58 million shares (-23.5 per cent on d/d basis). Major contribution to total market volume came from BYCO (-1.44 per cent), EPCL (+0.87 per cent) and LOTCHEM (-2.51 per cent) churning 41.10 million shares out of the All Share volume of 233.35 million shares. Daily traded value for the 100 Index declined to USD 85.61 million from USD 93.55 million in the previous session (-8.49 per cent on d/d basis); ISL (USD 7.45 million), ENGRO (USD 6.60 million) and ATRL (USD 5.24 million) were among top contributors from traded value perspective. Major contribution to the 100 Index upside came from HBL (+4.4 per cent), UBL (+2.47 per cent), POL (+2.89 per cent), HUBC (+2.42 per cent) and BAHL (+2.54 per cent) adding 302 points. On the flip side, FFC (-0.89 per cent) and ISL (-2.53 per cent) took away 24 points. The 100 index is 23 per cent above its 52-week low of 37,736.73 reached on December 12, 2017 and 12 per cent below its 52-week high of 53,127.24 touched on May 25, 2017.