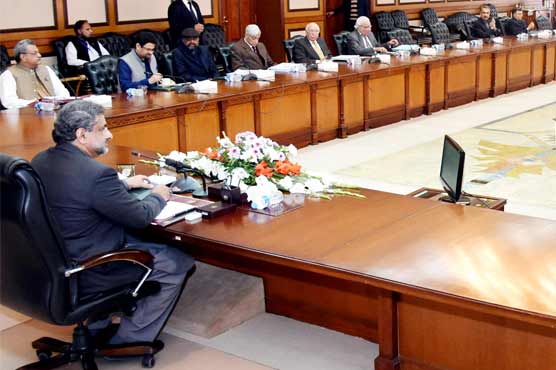 ISLAMABAD: The Executive Committee of the National Economic Council (ECNEC) Thursday approved three major projects, including the supply of drinking water to Gwadar, a hydropower project at Mohmand Agency and Metro Bus service for the new Islamabad International Airport.
The meeting, chaired by Prime Minister Shahid Khaqan Abbasi here, accorded approval to these projects.
The ECNEC gave approval for the Rs309.558 billion multi-purpose Mohmand Dam Hydropower Project. Besides producing 800 MW electricity, it would also have a storage capacity of 1,594 million cubic meters of water that could be used for irrigation, flood mitigation and supply of drinking water to Peshawar and Federally Administered FATA.
The ECNEC gave approval for the construction cost of infrastructure and allied works for Metro Bus Service from Peshawar Morr interchange to the New Islamabad International Airport. The Central Development Working Party had recommended the review of the project by the ECNEC.
The 25.6 km long project, which was still in different stages of completion, would cost Rs16,427.880 million and provide affordable and convenient transport for passengers using the New Islamabad International Airport, rescheduled for opening in the first week of May.
To meet the long-standing demand of the people of Gwadar, the port city would get a five million of gallons per day Reverse Osmosis Sea Water Plant at a total cost of Rs5,071.43 million.
Under this project, seawater would be desalinated for catering to the drinking and other requirements of Gwadar City and adjoining areas. The Federal Government has also agreed to increase its financing share from 50 per cent to 67 per cent while the remaining 33 per cent would be financed by the Government of Balochistan.