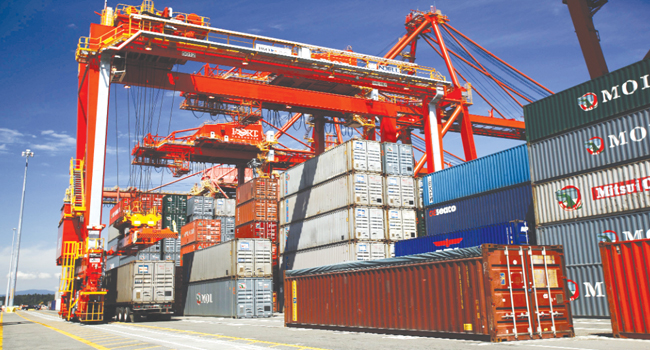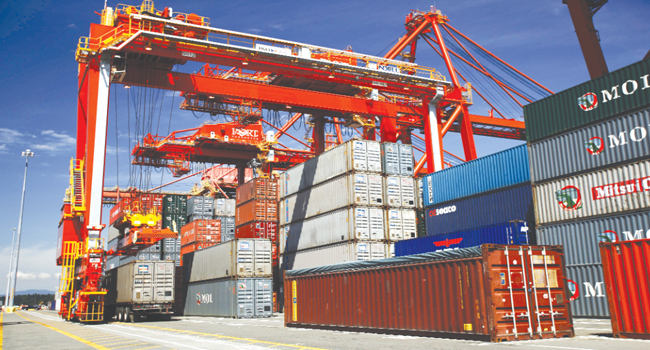 KARACHI: A report released by Pakistan Business Council (PBC) on Wednesday said Pakistan's share in global exports had fallen to 0.13 percent in 2016 from 0.16 percent in 2003.
Pakistan sustained over $18 billion in annual trade deficits because of poorly reached agreements with various countries, reported The News.
According to PBC, Pakistan's trade deficit with China went up significantly to $15.32 billion in 2016 compared to $3.2 billion in 2006, when the free-trade agreement (FTA) was signed.
Also, the report stated the country's trade deficit with Indonesia also jumped to $1.86 billion from 2013 and with Malaysia, it fell to $1 billion from $1.55 billion in 2008.
PBC said the local industry was compromised in the last ten years due to a blend of reasons ranging from poorly negotiated FTAs, liberal import policy, energy shortage, misuse of Afghan transit treaty, under-invoicing, tax evasion and smuggling.
It added the outcome had resulted in jobs going off-shore majorly to China as the authorities were concentrating essentially on the export of commodities rather than adding jobs domestically.
PBC warned the authorities regarding the recommended free-trade agreements with Thailand and Turkey.
The business policy advocacy group highlighted regarding the major incongruity between the country's exports against Thailand and Turkey.
It added the country's share in global exports decreased to 0.13 percent in 2016 from 0.16 in 2003 whereas Bangladesh's share increased to 0.24 percent from 0.09 percent in the same period.
PBC shared the country has experienced periodic external account crisis in the last few years and approached the IMF twelve times for a bailout since 1988.
It called for the expansion of information and communications technology (ICT) sector and stated one reason for the hindrance in ICT growth was low broadband penetration due to high taxation of this sector.
PBC recommended a three-year tax holiday for start-ups would assist the ICT sector and holds immense promise for jobs and exports.