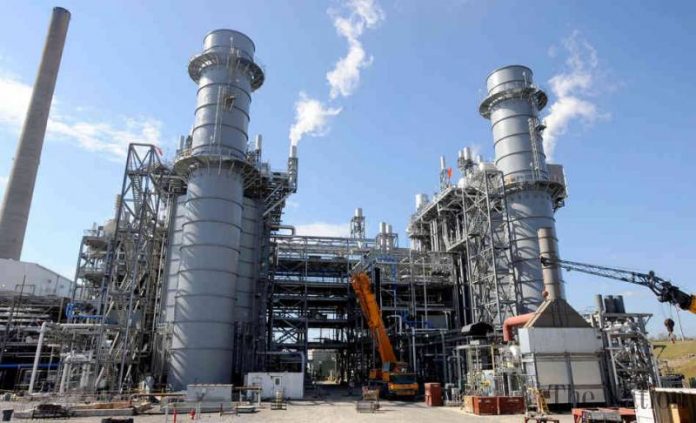 ISLAMABAD: The incumbent government has given go-ahead with ex-post facto effect for equity injection of Rs114 billion into two liquefied natural gas (LNG) power projects situated in Punjab.
The cabinet in a recently held meeting was apprised the government had extended Rs114 billion as cash development loan to National Power Parks Management Company (NPPMC) for a duration of twenty-years, with a five-year grace period, reported Express Tribune.
Eventually, after go-ahead by the cabinet, a loan was procured against equity injection by Pakistan Development Fund (PDF).
Previously, Rs64 billion had also been injected as equity in end of June last year into NPPMC for funding of two LNG power plants i.e. Balloki and Haveli Bahadur Shah having capacities of 1,233-megawatt and 1,230MW respectively.
Again, at end of December last year, Rs50 billion was injected into NPPMC taking the overall investment in the two LNG plants to Rs114 billion.
The second equity injection was supposed to take place by end of September 2017 as per cabinet go-ahead, but regulatory and legal due diligence caused delays in this respect.
Subsequently, an extension for equity injection and repayment of the loan from September 30th, 2017 to December 30th, 2017 was needed.
And the cabinet was summarized the total equity injection wasn't transferrable to ordinary shares because of the government's policy and National Electric Power Regulatory Authority's order for 70:30 debt to equity ratio in power projects.
Hence, the PDF equity injection was broken into ordinary shares of Rs53 billion and preference shares of Rs61 billion to meet the regulatory directive.