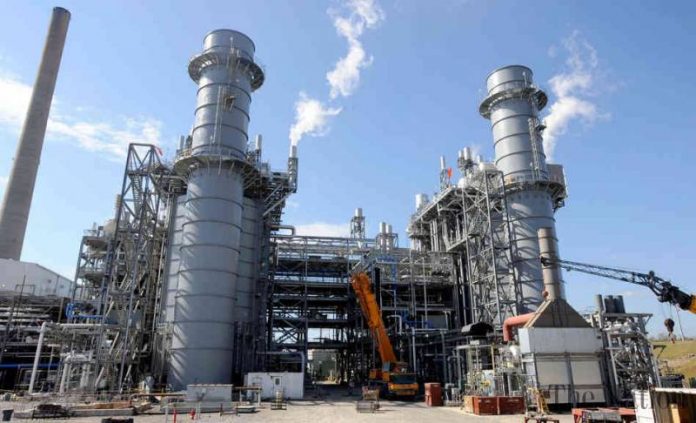 LAHORE: Renowned foreign banks JP Morgan, Credit Suisse and CLSA are said to be in the running for a financial advisory role in Pakistan's largest privatization of two LNG-fired power plants which could raise around $2 billion.
According to a Bloomberg report, people having knowledge of the matter said Citigroup and Standard Chartered Plc have made independent proposals, whereas Lazard Ltd is partnering with Next Capital Limited.
One of the people aware of the developments requesting anonymity said the governments' sale of two LNG-fired power plants could draw interest from Middle Eastern and Chinese investors.
Another individual aware of the developments told that the government received ten bids from groups who are pursuing a financial advisory role and is likely to select the banks by the end of March.
The government is aiming to complete the divestment of these two LNG-fired power plants; the 1,230-megawatt Haveli Bahadur Shah and the 1,223-megawatt Balloki plant which commenced operations in the last two years by the end of FY19 ending June 30th.
This divestment would rank as the country's largest privatization deal since 2005 when Etisalat acquired a controlling stake in Pakistan Telecommunications Limited (PTCL) for $2.6 billion.
And the sale of the two LNG-fired plants is set to become the largest privatization deal in the energy sector, according to government data dating back to 1991.
The sources said that Pak Brunei Investment is also casting its die for a role in the sale of these two LNG-fired power plants in a group with Zeeruk International.
Also, a joint proposal has been submitted by BMA Capital and CPCS Transcom Ltd as per head of investment banking Salman Virani at BMA Capital.
JP Morgan is said to be working in tandem with Habib Bank Limited and China International Capital Corp, according to an HBL representative.
Moreover, people said that CLSA has submitted a joint proposal with Bank Alfalah and their domestic brokerage venture, whereas Credit Suisse is working in tandem with Elixir Securities for a financial advisory role in the divestment of these two LNG-fired power plants.