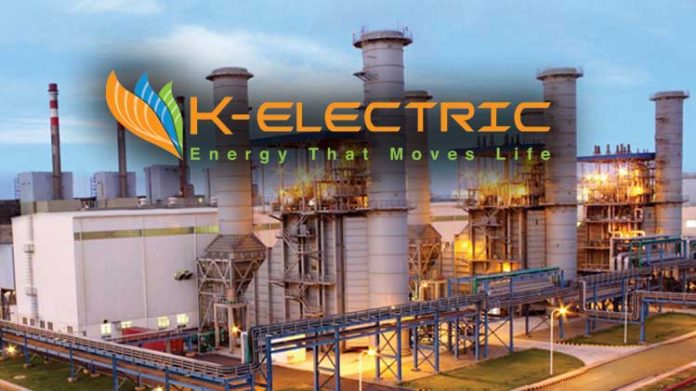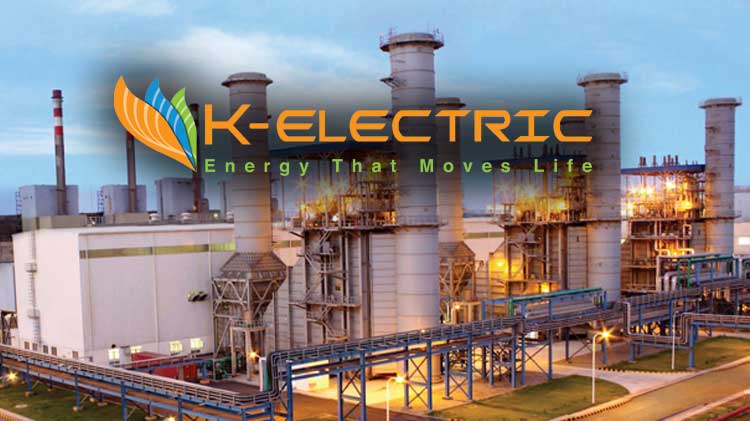 ISLAMABAD: The incumbent government is allegedly all out to ensure the sale of Abraaj Group's shares in K-Electric to Shanghai Electric Power as Prime Minister Shahid Khaqan Abbasi considered it a rare opportunity that one of the world's biggest company was interested in buying controlling stake in K-Electric.
Interestingly, Middle Eastern investment firm Abraaj Group is reportedly faced with a liquidity crisis. Earlier this month, Abraaj as the Middle East's biggest buyout firm has allegedly sought to reassure its biggest creditors about any potential liquidity issues, telling them it was close to finding a buyer for a controlling stake in its fund management unit and disposing of its Pakistani utility (K-Electric).
Chairing a meeting of Cabinet Committee on Energy (CCE) held to discuss issues relating to K-Electric, PM Abbasi stated that it was a rare opportunity that one of the world's best and biggest company was interested in buying controlling stake in K-Electric. He said no investor will venture in such investment until and unless there are reasonable prospects of good returns. And, in case the reported deal of sale of K-Electric does not materialise, there is an imminent possibility that the K-Electric will be in dire crisis, said PM Abbasi.
"In such a scenario, the government will be left with no alternative except dolling out bailout packages for K-Electric in order to ensure the continuous supply of power to Karachi. Hence, there was an urgent need for an early decision by NEPRA on the review request filed by Power Division," said PM Abbasi while presiding over a meeting of CCE held on April 23, 2018.
Speaking on the occasion, the Minister for Power Sardar Awais Ahmed Khan Leghari stated that review petition on the tariff for K-Electric by the government of Pakistan is still pending with National Electric Power Regulatory Authority (NEPRA). He requested PM Abbasi to direct NEPRA for prompt decision based on ground realities and prudent practices keeping in view the interest of consumers and investment facilitation.
He further added that no new request or instruction is required to be made from the government of Pakistan. He also stated that K-Electric has not so far applied to NEPRA for provisional LNG tariff despite their repeated requests.
Present on the occasion, Power Division Secretary Yousaf Naseem Khokar further clarified that under section 31(4) of NEPRA Act, 1997, the review by the government of Pakistan is restricted to the protection of public interest. He further stated that determination of tariff is the exclusive domain of the regulator based on data-based evidence produced before them.
He expressed his apprehension that the timing of the present crisis was perhaps to build up pressure to get a favourable decision at the cost of citizens of Karachi. He also pointed out that NEPRA had clearly stated in its report on the crisis that the present management of K-Electric has failed to invest in generation, transmission, and distribution. National Transmission and Dispatch Company (NTDC) and Central Power Purchasing Agency (CPPA) were therefore forced to continue supply of 650MW to K-Electric for the sake of the citizens of Karachi.
Sui Southern Gas Company Limited (SSGCL) managing director informed the meeting that there were two issues; (i) payment of the security deposits outstanding dues, (ii) signing of Gas Sales Agreement (GSA). He said that SSGCL requires concurrence and assurance from the government of Pakistan in this regard. Several agencies are hounding SSGCL on the allegation that gas is being supplied to a defaulter (i.e K-Electric) without a GSA.
The K-Electric managing director briefed the meeting that their power plants of 500MW are running effectively. However, there are liabilities of Karachi Water and Sewerage Board (KWSB) which should be cleared. He stated that Terms of Reference (ToRs) have been shared with SSGCL and Board's approval is awaited. The GSA can be signed within 30 days, once ToRs for the reconciliation of liabilities with federal and provincial governments are finalised and signed by all three parties.
Available copy of the minutes and the decisions of the CCE with Pakistan Today, further disclosed that the Cabinet Committee on Energy (CCE) has directed SSGCL to resume supply of gas to K-Electric immediately. Similarly, SSGCL and K-Electric will initiate process for signing GSA for natural gas as well as LNG within 15 days. And, ToRs for reconciliations and settlement of dues between SSGCL, K-Electric and KWSB to be finalised and signed within 15 days. Moreover, Finance Minister Miftah Ismail to ensure that required actions are completed within stipulated time. NEPRA to expedite its direction on review petition for revision of multi-year tariff for K-Electric, submitted by the Power Division, in order to give a realistic tariff for the utility. Furthermore, K-Electric to immediately approach NEPRA for determination of provisional tariff for conversion of its power plants to LNG, and Power Division to support K-Electric in this regard.
It is relevant to mention that the incumbent government has already given a security clearance to a proposed sale of K-Electric by its existing Dubai-based owner to a Chinese company – one of two barriers that stopped the multi-billion-dollar deal from moving ahead for almost two years. The other barrier for the deal is the determination of tariff increase by up to Rs15.57 per unit, which is still pending with NEPRA.
Earlier, K-Electric has demanded a tariff increase of up to Rs15.57 per unit for operational sustainability. NEPRA, however, turned down the request, fixing the tariff at Rs12.07 per unit in March 2017. K-Electric filed a review petition and after conducting hearings, the regulator increased the tariff to Rs12.7706 per unit in October 2017. Subsequently, the ministry of energy recommended the tariff back to NEPRA for reconsideration. In December last year, the authority conducted a hearing on December 5, 2017, in this regard.
It is worth mentioning that in October 2016, Abraaj Group announced that KES Power, owned by the group, entered into an agreement to divest its 66.4 per cent shareholding in K-Electric to Shanghai Electric Power Company Limited for a consideration of $1.77 billion.
According to the shareholding breakups, government holds 24.36 per cent stake in K-Electric, followed by foreign shareholders (3.09 per cent), local public (2.69 per cent), mutual funds (1.67 per cent), financial institutions, insurance Takaful, Modarabas and pension funds (1.48 per cent), others (0.18 per cent) and public-sector companies and corporations (0.13 per cent).