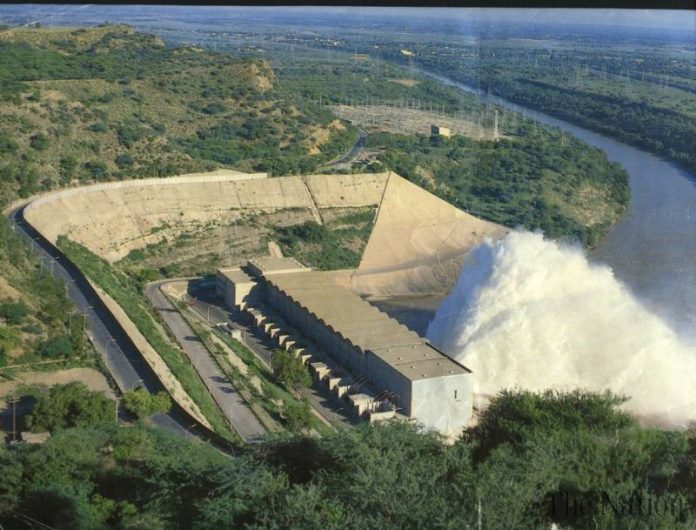 KARACHI: The refurbishment work on 1,000 megawatts of Mangla hydropower plants by General Electric (GE) is set for completion within the next five years.
GE refurbishment work would help increase Mangla power generation capacity by around 35 percent, reported The News.
The project is being jointly funded by the United States Agency for International Development (USAID) and French development agency.
Mangla's refurbishment is set to be concluded by 2023, at a cost of Rs15 billion, said Sarim Sheikh, Chief Executive officer (CEO) of GE Pakistan, Iran and Afghanistan.
He added after the conclusion of the refurbishment work, the plants would be able to generate 35 percent more electricity using the same amount of water.
This is part of Water and Power Development Authority's (Wapda) plan to raise the share of low-cost hydropower generation in national grid and maximize share of it.
The Mangla power station is situated in Kashmir and has an installed capacity of 1,000MW.
The present station constitutes ten generating units, with a capacity of 100 megawatts each and useful life of thirty-years, protractible up to thirty-five years.
Its first unit got commissioned in 1967 and every unit there has been working efficiently and generating electricity according to its installed capacity despite crossing its useful life a long time ago.
Mr Sheikh shared the latest technology was being utilized to optimize generation capacity of Mangla hydropower project and the same amount of water used to generate 1,000 megawatts would be enough to generate 1,300 MW.
He said the company was increasing its footprint in renewable, coal, gas and hydropower across Pakistan.
40 percent of Pakistan's total electricity generation is expected to be produced by General Electric.
"Pakistan's generation capacity will stand at around 35,000MW by 2019; of which 14,000MW would be generated through GE equipment," the company's executive added.