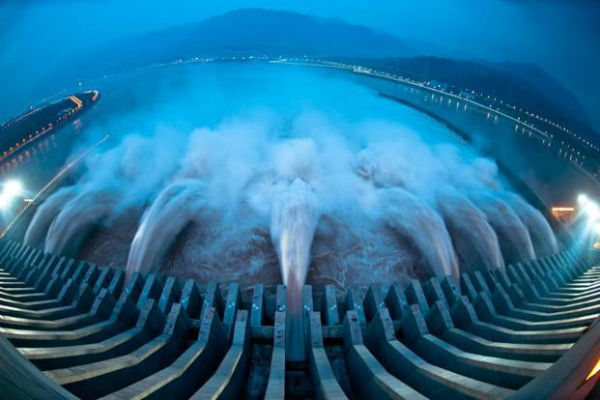 ISLAMABAD: Water and Power Development Authority (Wapda) Chairman Muzammil Hussain on Wednesday expressed worries over Pakistan's low water storage capacity which stood at only 30 days compared to India's 170 days.
Also, he recommended handing over operational control of the Kalabagh dam to Sindh to ensure its reservations were addressed about its share in water consumption, reported Express Tribune.
Mr Hussain while briefing the Senate Standing Committee on Water Resources, presided over by Senator Shamim Afridi said Kalabagh Dam should be built with the consent of political parties.
He added Sindh's reservations were justified and proposed handing over the operational control of Kalabagh Dam to it if the dam was built.
The Wapda chairman said Sindh had reservations regarding Punjab would consume its water share from the Kalabagh dam.
However, Senator Gianchand stated no political consensus had been achieved regarding Kalabagh dam and hence no discussion on this subject should be held.
And Senator Quratulain Mari shared the inter-provincial Council of Common Interests (CCI) had failed to reach an agreement over the building of the dam which caused the project to be shelved.
Wapda Chairman stressed the significance of building mega-dams and setting a price for water.
Mr Hussain projected 25 million acre of feet of water was being wasted annually due to lack of storages and Tarbela dam 30 percent water storage capacity had diminished.
He voiced opposition over the planting of sugarcane crop which he said required excessive water usage and recommended those crops be cultivated which required low usage of water.
The agriculture sector was wasting 50 percent of water and a telemetry system installed in Punjab for determining and reining in water consumption had been destroyed, Mr Hussain told the committee.
Members of the committee shared the situation was similar in Sindh, where loads of water wastage were happening during the plantation of different crops.
The Wapda chairman shared water storage capacity of Tarbela and Mangla dam had decreased over the years and termed water pilferage a huge challenge.
He emphasized on the building of mega dams to increase the country's water capacity.
Also, Mr Hussain shared over 26,000 tube wells were operational across Pakistan which were contributing to the decrease in ground water levels.
He shared the problems being faced in commencing the construction of Diamer-Bhasha dam and said the allotted land for it lied on the boundaries of Gilgit-Baltistan (GB) and Khyber-Pakhtunkhwa (KP).
Mr Hussain stated when Wapda officials tried to commence construction, people from both sides were resorting to gunfire which had caused casualties of twelve of its employees.
The Wapda Chairman said compensation of Rs80 billion had been extended to inhabitants of both the regions but both regional governments weren't cooperating.
He decried that no work had been initiated to construct the 150 kilometres that would connect Diamer-Bhasha dam considering roads were built across Pakistan.