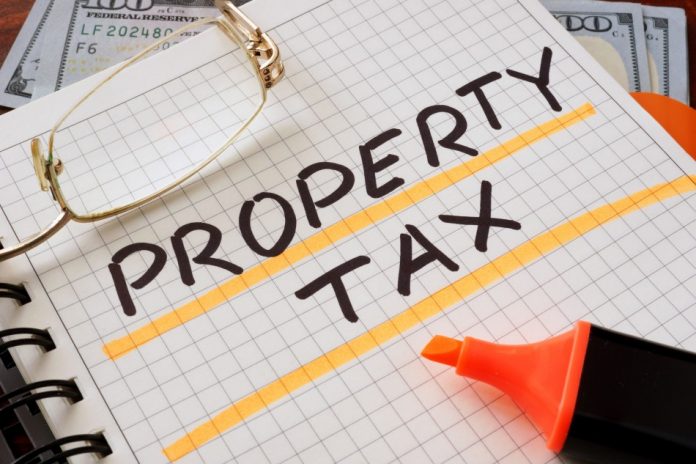 KARACHI: The collection of property tax by provinces registered a 20 per cent fall, touching Rs4.81 billion in the first ten months (July-April) of the outgoing financial year 2017-18.
The fall in property tax collection was attributed to the previous PML-N led governments decision to take back the revised-up valuation tables for real estate in the final months of its tenure, reported The News.
Data from the finance ministry revealed provincial property tax collection in the same period of last financial year was recorded at Rs6.01 billion.
Punjab's property tax collection fell 31.62 percent, to touch Rs2.66 billion in first ten months of FY18, compared to Rs3.88 billion in the same period of FY17.
Sindh's property tax collection exhibited a fall of 3.85 percent, touching Rs1.45 billion.
Due to lower volume of transactions, Khyber Pakhtunkhwa and Balochistan posted a rise in property tax collection of 15 percent and nine percent, respectively.
The income tax regime on properties was reverted by the previous PML-N government which had enforced the values after being notified by the tax regulator for almost two years since August 2016.
Values of the Federal Board of Revenue for properties was applied in more than twenty cities.
The federal government's valuation contributed to a rise in provincial tax collection because of the higher declaration by buyers and sellers.
Previously, three different property rates existed, one for DC rate collection, one for withholding tax and the market price was much above the two.
The implementation of these valuation tables by the Federal Board of Revenue (FBR) was to enable documentation of economy and dissuade misreporting in the realty sector.
Former finance minister Ishaq Dar and all stakeholders had reached an agreement on the fresh values and to bring them closer to market valuations.
After the indictment of Ishaq Dar late last year, the government in December 2017 appointed Dr Miftah Ismail as Adviser to Prime Minister on Finance and Economic Affairs.
Immediately after his appointment, Mr Ismail became a vocal critic of the property valuations.
According to sources, the withdrawal was announced in the budget for FY19, but it had been implemented unofficially last year.
The property valuation tables were scrapped in the budget for FY19 and expiration of withholding tax collection starting July 1st, 2018.
For FY19, the previous government enforced one percent income tax on the fair market value of property and onwards.
An announcement was also made to setup a directorate for evaluation of property transactions at fair market values and properties would be taken over if their values were understated.
The provincial governments were also requested to scrap the deputy commissioner (DC) rates on property and bring the tax on an equal footing with the federal level.
However, provincial governments didn't follow directives of the federal government and no announcement on scrapping of DC values was made in their respective budget announcements.