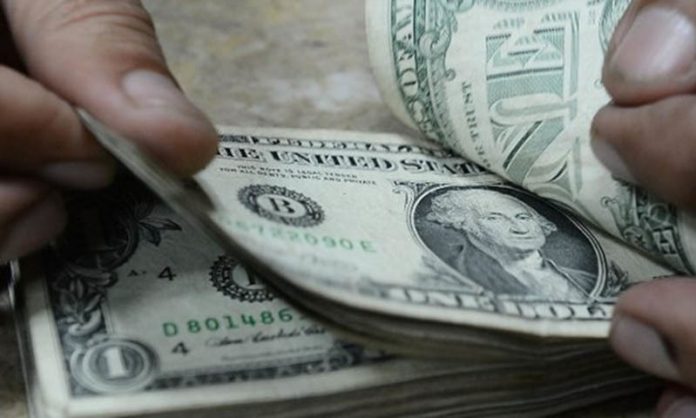 KARACHI: Foreign direct investment (FDI) amounted to $2.47 billion, down 1.3 per cent or $31.7 million from a year ago in the first 11 months of 2017-18.
According to data released by the State Bank of Pakistan (SBP) on Wednesday, the country attracted FDI of $237.9 million in May, down 26.2 per cent from $322.7 million in the same month of the preceding year.
China has been the primary foreign investor in recent years mainly because of the China-Pakistan Economic Corridor. Investment originating from Beijing amounted to $1.5 billion in July-May, which accounts for almost 61 per cent of total FDI received. China invested almost $1.1 billion in the same period of the last fiscal year, SBP data shows.
Other than China, major investors were the United Kingdom ($259.6 million), Malaysia ($124.6 million), United States ($84.5 million), Switzerland ($79.9 million), the Netherlands ($62.1 million) and Hungary ($64.4 million).
Countries that pulled their investments from Pakistan during the same period were Norway ($31.7 million) and Kuwait ($54.8 million).
Pakistan received FDI worth $2.7 billion in 2016-17, which was 18.4 per cent higher than the preceding fiscal year. However, a major chunk of FDI flows received in 2016-17 belonged to a one-off transaction in which a Dutch company bought the majority stake in Engro Foods. Net FDI from the Netherlands in the preceding year was $460.8 million, accounting for almost 17 per cent of the annual flows.
Almost 31 per cent of FDI in July-May came in the power sector, which is the centrepiece of the CPEC. The power sector attracted net flows of $760.5 million, up 20.1 per cent from a year ago. Within the power sector, the coal segment received $621.7 million investment.
The construction sector received net inflows of $632.4 million in the 11-month period, up almost 52 per cent from a year ago. Financial businesses received $273.7 million, followed by the oil and gas exploration sector ($176.6 million), trade ($90.8 million), cars ($69.2 million) and electronics ($44.2 million).
"The stagnation in FDI calls for a more concerted policy effort. Through improved power supply and law and order situation have provided some comfort to the business community, a lot remains to be done to advance the business-friendly image of Pakistan among foreign investor," the SBP said in one of its recent reports.
In the World Bank's Doing Business 2018 ranking of 190 economies, Pakistan stood at 147th position, only above Bangladesh (177) and Afghanistan (183) among regional peers.
Foreign portfolio investment, which includes funds invested in shares and debt securities, amounted to $2.45 billion, up 142.1 per cent from a year ago.