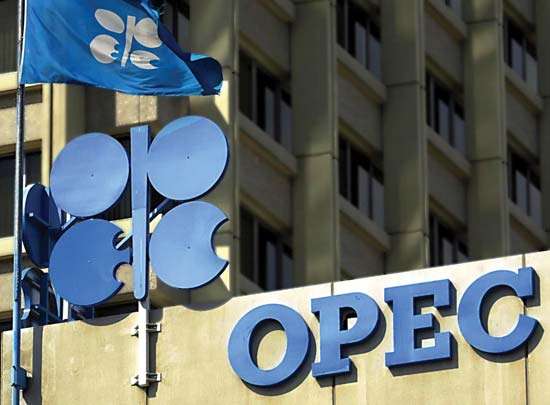 The officials were arriving in Vienna ahead of the official meeting Friday, when they will also confer with Russia, a non-Opec country that since late 2016 has cooperated with the cartel to limit production.
Analysts expect the group to discuss an increase in production of about 1 million barrels a day, ending the output cut agreed on in 2016.
The cut has since then pushed up the price of crude oil by about 50 percent. The US benchmark in May hit its highest level in three and half years, at $72.35 a barrel.
Upon arriving, the energy minister of the United Arab Emirates, Suhail Al Mazrouei, said: "It's going to be hopefully a good meeting. We look forward to having this gathering with Opec and non-Opec."
The 14 countries in the Organisation of the Petroleum Exporting Countries (Opec) make more money with higher prices but are mindful of the fact that more expensive crude can encourage a shift to renewable resources and hurt demand.
"Consumers, as well as businesses, will be hoping that this week's Opec meeting succeeds in keeping a lid on prices, and in so doing calling a halt to a period which has seen a steady rise in fuel costs," said Michael Hewson, the chief market analyst at CMC Markets UK.
The rise in the cost of oil has been a key factor in driving up consumer price inflation in major economies like the US and Europe in recent months.