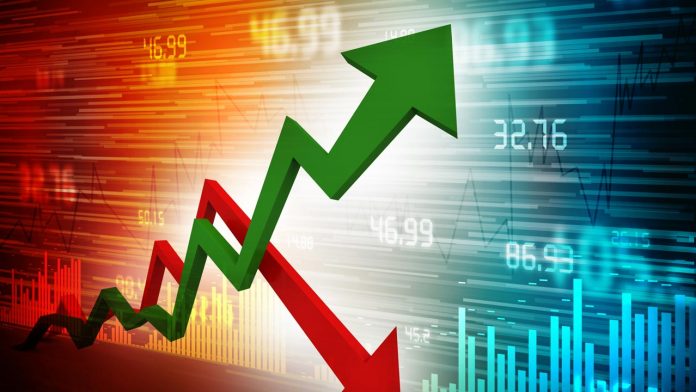 LAHORE: Three major trigger points are likely to push the June Consumer Price Index (CPI) that is expected to pick up the pace to 5.7 per cent, economists believe.
Currency devaluation, petroleum prices increase and food prices rose in Ramzan besides posing a potential risk to the agricultural output stemming from water shortages this year, although, experts attribute Ramzan and the persistent levels of inflation as the culprits.
Talking about the recent phase of currency devaluation, experts say that the 5.1 per cent devaluation witnessed in June is expected to impact clothing, cosmetics, and other household consumer goods. Meanwhile, the construction, auto and food sectors are likely to experience an aftershock.
In June, food prices experienced a 15 to 20 per cent surge in prices, however, experts believe inflation is likely to increase by 2 per cent in July, which would be the highest increase since March 2017. However, experts speculate that the increase may reverse over time.
Citing increasing petroleum prices, experts were of the view that POL prices, which increased by 4 to 7 per cent during June, would impact CPI. They termed impact of the increase in POL prices on transport fares and food prices as crucial, barring the decision of pending case in Supreme Court of Pakistan against the recent hike.
They said that there was a clear risk of CPI crossing 6 per cent in the first quarter of the fiscal year 2019. This would be crucial to keep track of policy rate direction and could be driven by the extent of exchange rate devaluation to be realised in the next quarter.
The previously witnessed food prices are not expected to drop down again due to the shortage of food supply as a result of water shortages in Sindh, where minor crops and fresh fruits/vegetables form 8 per cent of the CPI basket.
Economists believe that because of the Supreme Court's serious notice of the sharp hike in POL prices, a reversal in POL prices can be expected.
Whereas, the State Bank of Pakistan (SBP) believes that the economic growth was provisionally estimated to achieve a 13-year high of 5.8 per cent for the fiscal year 2018.
Concurrently, headline inflation remained moderate and was expected to stay well below the annual target of 6 per cent. "Contrary to this, the average of the year-on-year NFNE (non-food non-energy) core inflation during the last two months has risen to 6.4 per cent, which reflects the building-up of inflationary pressures in the economy," said the SBP.