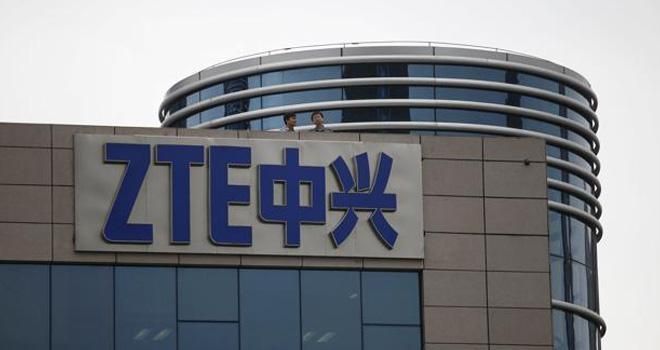 WASHINGTON: ZTE Corp is expected to deposit $400 million in an escrow account in a U.S. bank in the "next couple of days," the last step the Chinese company must take before a ban on U.S. suppliers can be lifted, a U.S. Department of Commerce official told on Friday.
ZTE, which makes smartphones and networking gear, agreed to pay a $1 billion penalty and put $400 million in escrow as part of a settlement it reached on June 7 with the Commerce Department to regain access to the U.S. market, which it needs for components.
ZTE, China's second-largest telecommunications equipment maker, ceased major operations after the United States imposed the ban in April. The company had broken a prior agreement, the Commerce Department said, by making false statements about disciplining executives involved in illegally shipping U.S. goods to Iran and North Korea, which are subject to U.S. sanctions themselves, that led to nearly $900 million in civil and criminal penalties to U.S. authorities last year.
The escrow account in the new settlement is designed to allow the U.S. government access to the $400 million if ZTE violates the latest deal.
An escrow agreement, which defines the conditions under which the money could be released, was in the process of being finalized, sources told Reuters on Friday.
ZTE is hopeful the $400 million can be deposited on or before Monday, one person familiar with the matter said on Friday.
The company paid the $1 billion penalty last week, it was reported on Tuesday, citing sources.
Spokespeople for ZTE did not immediately respond to requests for comment.
The decision to lift the ban was made by President Donald Trump as a way of showing good will to the president of China, White House trade adviser Peter Navarro has said.
The Republican-controlled U.S. Senate passed legislation this week that would overturn the settlement, in a rare rebuke to Trump.
But the measure, an amendment to a massive defense policy bill, is still several steps from becoming law, and the White House has said it will push its allies in Congress not to let the provision move forward.
ZTE paid Qualcomm and over 200 other U.S. companies more than $2.3 billion in 2017, including over $100 million each to Intel, Broadcom and Texas Instruments , a senior ZTE official told  last month.
Under the new Commerce Department settlement, ZTE agreed to numerous conditions beyond monetary penalties, including changing its board and leadership within 30 days.