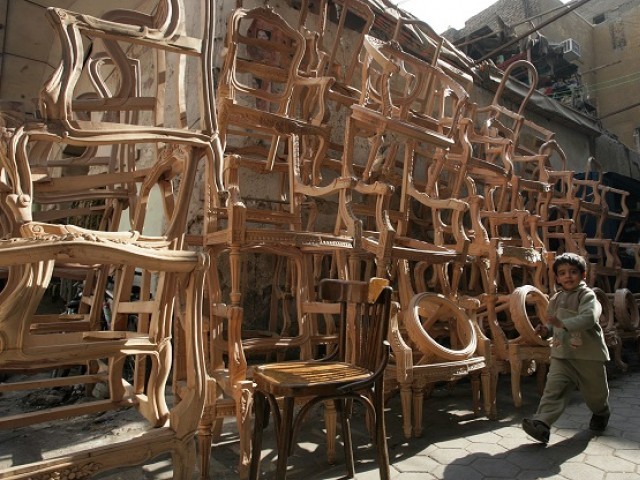 ISLAMABAD: The Pakistan Furniture Council (PFC) Sunday urged the federal government to declare the furniture industry, a tax free sector till 2025 as this could provide a major boost to furniture exports in the country, besides making the industry risk free and allow the generation of new jobs and stimulation of local businesses.
Chairing a meeting of the board of directors here at PFC office, its chief executive Mian Kashif Ashfaq asked the furniture exporters to focus on the export of non-traditional products and explore new markets, said a press release issued here Sunday.
He urged the government to introduce a skill development programme for the export-oriented furniture industry with a view to promoting the country's value-added sector. "I believe that the tax exempted furniture sector in Pakistan will enliven the economy in general. New jobs will be created and production levels will increase, making the economy actors happy. We have already seen the signs of a rebound in the economy," he said.
He also demanded the government impose a ban on the import of furniture items to fully exploit the potential of the local industry which would not only accelerate the pace of economic activities but also help save a major chunk of the foreign exchange.
Mian Kashif said the local manufacturers are facing challenges due to heavy imports of furniture. Chinese furniture has also hit the local industry; resultantly, the sales of locally manufactured household furniture have gone down by a reasonable per cent. Pressure on the domestic industry has immensely increased as other countries like Thailand and Korea have started exporting extensively to Pakistan.
He said the government should patronise the local industry by discouraging import of furniture items. Rather, he said, the government should announce a package of incentives to local manufacturers so that they could enhance the volume of their export items to gain their significant share in international market. "The variety and traditional expertise of woodworkers and craftsmen has a huge potential for exports, and can cater not only to local market but also to the wealthy looking for unique furniture items at international market," he added.
He said prices of all raw materials used in making furniture which include chipboard, timber, foam, polish chemical materials, colour paints and hardware have increased. Timber production, on the other hand, has gone down drastically because of unchecked deforestation," he added. Mian Kashif said a well-established furniture industry would create a strong foreign exchange, skilled workforce, create potential jobs and above all, make Pakistan's furniture industry into a globally recognised leader.
PFC chief said being furniture producers it is our responsibility that authenticity and mastering of raw materials should be made the cornerstones for the competitiveness of 'niche' or 'ethnic' furniture at the high-end market. "High perceived value for price, timely deliveries and proper after-sales service are needed to make Pakistani furniture into a  winning sector. Quality assurance must be improved and Pakistani furniture brands strengthened," he added.
He said that the labour of this industry has great skills and potential and if used properly, there would be no hurdle for Pakistan to be included in the countries which were best exporters of furniture. "Pakistan furniture industry has made great strides over the recent years. Owing to a growing interior industry that has paved the way for skilled workers, furniture manufacturers and interior designers have benchmarks that have attracted foreign clientele," he added.
Earlier PFCSecretary Aqul Sardar presented a detailed report on the expenditures for approval and discussed the tentative dates for holding a 3-day 10th Interiors Expo at Islamabad.