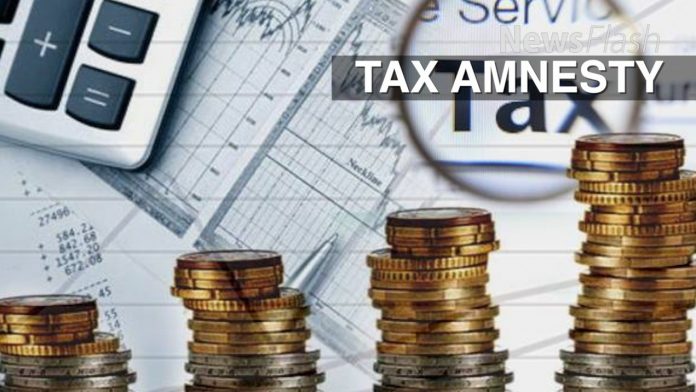 ISLAMABAD: All the promises of the tax amnesty scheme receiving an overwhelming response seemed to have turned false as only 4 percent of around $6 billion assets held overseas have been declared so far under the tax amnesty scheme.
According to figures of the State Bank of Pakistan (SBP), initial estimates for April 10th to June 30th reveal Pakistani's paid $290 million in taxes on nearly $6 billion of declared assets, reported Express Tribune.
The central bank said liquid assets repatriated to Pakistan stood around $30 million, significantly lesser than the 1 percent of conservative estimates of $3 billion.
The tax amnesty scheme was given a one-month extension till the 31st of July by the interim government to help improve the situation for the tax machinery and has received full support from the central bank.
Initial figures reveal in the first phase of tax amnesty scheme FBR claimed Rs35 billion ($290 million) of one-off taxes received under it.
Around Rs2.5 trillion of assets have been declared under the offshore and domestic tax amnesty scheme and around Rs75 billion in taxes were paid, leaving aside the Payment Slip ID's.
And the initial outcome of the offshore tax amnesty scheme reveals that bulk of the assets were declared under the domestic tax amnesty scheme.
Meagre proceeds of $26 million repatriated under the tax amnesty scheme have been a disappointment. Legal and tax experts have laid the blame squarely on the central bank and the FBR for this poor performance.
Senior partner, AF Ferguson Shabbar Zaidi said the delay in finalizing of rules for investments in dollar-denominated bonds and non-notification of rules for repatriation of investment in foreign securities had caused this debacle of negligible repatriation of overseas assets to Pakistan.
He highlighted out of $150 billion overseas assets $60 billion remained beyond the extent of the scheme because of non-notification of foreign securities linked investment rules.
However, a senior official at SBP stated it was the prerogative of the government to lay, frame and approve these rules.
He added SBP couldn't be blamed for the delays on part of the tax regulator or the finance ministry.