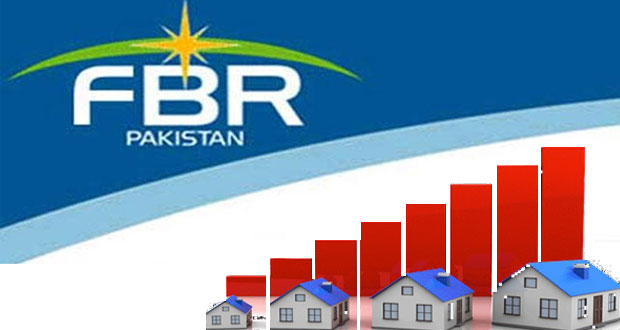 ISLAMABAD: Despite taking an advance worth of around Rs400 billion from the business community as well as from banks, the tax department could not meet the revenue target of the fiscal year 2017-18.
According to an official handout, the Federal Board of Revenue (FBR) during the fiscal year 2017-18 has recorded a provisional net revenue collection of over Rs3751 billion as against the revised target of Rs3935 billion.
The tax department in the last year 2016-17 collected Rs3368 billion excluding collections on account of book adjustments for June 2018.
The outgoing government of Pakistan Muslim League Nawaz (PLM-N) had set the collection target of Rs4013 billion but the tax authorities had revised the collection target from Rs4013 bn to Rs3935 billion two months ago.
The FBR has collected Rs1441 billion through income tax against the target of Rs1562 thus the shortfall in income tax has been recorded at Rs121 billion.
Meanwhile, the tax department collected Rs1488 billion in sales tax against the target of Rs1541 billion. Similarly, the department had to face a shortfall of Rs16 billion (Rs216 billion collected against the assigned target of Rs232 billion) from Federal Excise duty in the fiscal year 2017-18.
In addition to this, the annual assigned revenue targets for Inland Revenue Service (IRS) and Customs were Rs3335 billion and Rs600 billion, respectively. Whereas, Customs has surpassed its target by Rs 6billion, Inland Revenue fell short by Rs190 billion.
The handout stated that FBR has also recorded an increase of around 11.37 per cent over the revenue collected during the last fiscal year. The Federal Board of Revenue has also issued Rs45 billion more refunds than the previous year.
It is also mentioning here that the collection of Rs3751 billion does not include Rs90 billion received on account of foreign and domestic amnesty schemes.
It is pertinent to mention here that FBR has collected Rs3274 billion during the first eleven month of last fiscal year. It has to be collected Rs661 billion in last one month but the tax department, for the third time, missed the revenue target in the last five years.
Sources disclosed that officials have collected around Rs400 billion as advance tax from banks as well as big companies, the department can take the advance tax from companies and other people however sources told that the business community suffer from this policy as they have already short of money in recent months due to the unstable economic situation.
The tax department has assured the banks and other people that it will adjust the tax till the first quarter of the current fiscal year 2018-19, sources added.
It is worth mentioning here that tax department used to issue the revenue collection data on June 30 every year but due to differences between the State Bank of Pakistan (SBP) and FBR officials on the inclusion of foreign and domestic amnesty schemes figures, FBR officials did not release the official figures.