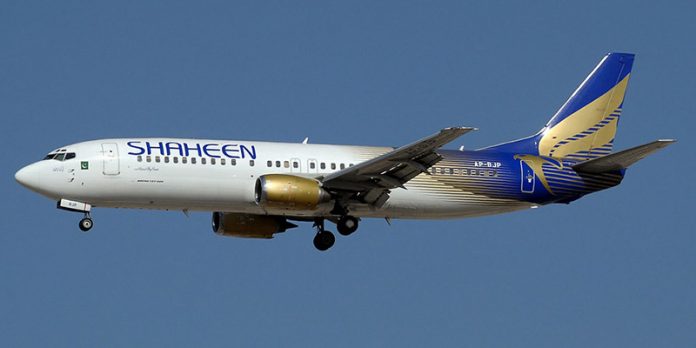 LAHORE: Shaheen Air International (SAI) Director Zohaib Hassan on Tuesday said the airline was the largest contributor to Civil Aviation Authority (CAA) dues amongst private airlines.
The statement further reflected upon some delay in payments which were ought to be made to PCAA by SAI, while talks are underway to discuss the new repayment schedule.
In response to the CAA's decision to halt Islamabad-Dubai-Islamabad route, SAI Director Zohaib Hassan said "This is unwelcomed by the management of SAI, as this will only lead to distress for our passengers. He further added that the immediate suspension also does not abide by the PCAA laws."
He added, temporary delay in payments is limited to a few weeks, and SAI is liable to settle all impending and lawful PCAA dues to its earliest.
On Monday, it was reported CAA cancelled the permission for the scheduled international flight NL 221/224 of Shaheen Air International (SAI) of Islamabad-Dubai-Islamabad with effect from July 13.
In a letter served to SAI on Monday, CAA directed the airline to intimate the affected passengers accordingly to avoid any inconvenience. Moreover, the aviation regulatory body has requested Dubai bound passengers in referred flight from July 13 onwards to make alternative arrangements.
According to CAA, SAI is a defaulter of more than Rs1.25 billion of CAA with regard to various charges; however, SAI has alleged that the regulatory body is supporting Emirates Airline instead of local industry in a bid to facilitate Emirates' new A380 service
Also, Shaheen Air International (SAI) was reported to have reduced its fleet size by half a dozen aircraft.
The industry analysts considered it a setback for the SAI. Post this major operational decision, the SAI is also set to lay off its employees.
The decision has come after SAI in recent times having been beset with a spate of regulatory and taxation issues, with the thorny ones involving the airline's head office being sealed on non-payment of tax.
The reduction in fleet size would be followed by curtailing the number of employees as well as routes and destinations the SAI operates on.
Presently the airline fleet has 18 aircraft, with six of these on long-term lease from the Jordanian Airline – along with the cabin and cockpit crew. The latter's contracts would be terminated after their duration runs out, reports in a section of the media suggest.
The sources claim, following the reduction in its fleet size, around 50 percent of the cabin crew and other staff members would be laid off, with their salaries transferred after August.