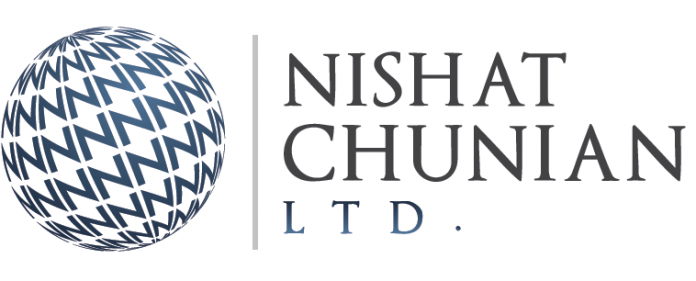 LAHORE: Nishat Chunian Limited (NCL) on Thursday announced it was divesting its entire 100 percent stake in its subsidiary Nishat Chunian Entertainment (Pvt) Limited (NCEL), which operates cinema screens in Lahore and Multan.
In a notification sent to the Pakistan Stock Exchange (PSX) on Thursday, Nishat Chunian announced it was divesting its entire 100 percent stake in its subsidiary NCEL condition to approval of the general meeting of the company and regulatory approvals.
NCEL's annual turnover for the year ending 30th June 2017 amounted to Rs148 million, said NCL. It added its own annual turnover amounted to Rs29.815 million.
The notification read "NCEL's annual turnover for the year ended 30 June 2017 was Rs. 148 million, which, in comparison to the Company's annual turnover (that is Rs. 29,815 million for 2017) is insignificant."
Also, NCL said the business of NCEL wasn't directly related to its core operations, hence it decided to divest its entire 100 percent shareholding in the latter.
In a comment to Profit, Maha Jafer Butt Director Research Capital Stake said "As mentioned in the notification, the subsidiary is neither directly related to the companies core operations nor as a significant contribution to its revenue.
The sale is hence not expected to have any major impact on the companies financials except, maybe, for the sale amount which isn't disclosed yet."
As per the notification, the sole business of NECL is operating cinema screens in Lahore and Multan.
And no details were shared as to who the acquirer was and the price at which NECL has been sold by NCL.
"In our view, the above information isn't price sensitive, still we are providing the same, read the notification.
Saad Hashemy, Director Research Topline Securities said "This investment was not providing a significant contribution to the bottom line and is not core to the company's business. Selling the stake is neutral for the company's outlook."
While speaking to Profit, Adnan Sheikh Pak Kuwait Investment Co AVP Research said "Nishat Chunian diversified into the cinema business in 2015 and have been operating 11 screens across Lahore and Multan. Due to low occupancy amid the likelihood of lack of management expertise, the board has decided to sell their shareholding in the company."
"According to the company, the cinema businesses' annual turnover was under Rs150mn while its book value is a little over Rs550mn, which pales in comparison to the broader textile business's sales of nearly Rs30bn and asset base of Rs12bn," said Adnan.
NCL in April 2015 had announced it would invest over Rs513.353 million in NCEL. Back then, the board of directors of NCL had approved a maximum investment of Rs13.353 million in NCEL by way of acquiring its entire equity interest.
Furthermore, the BOD then gave go-ahead to capital injection of up to Rs500 million in NC Entertainment and issued corporate guarantees worth Rs250 million to lenders of NCEL.
NC Entertainment (Pvt.) Limited was incorporated in 2014 and is headquartered in Pakistan. As of June 30, 2015, NC Entertainment (Pvt.) Limited operates as a subsidiary of Nishat (Chunian) Limited
Nishat Chunian Limited shares were trading at Rs51.06, down Rs0.05 (-0.10 percent). KSE-100 index opened trading on Thursday, soaring 551.53 points (+1.33) percent after election day on Wednesday.