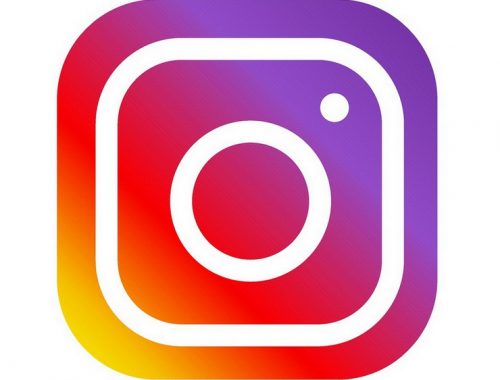 SAN FRANCISCO: Revenue forecasts from Facebook Inc that alarmed investors, fueling the worst day ever for its shares on Thursday, add to the pressure on its Instagram unit to win over more of the ad buyers that have long found success on the company's flagship app.
Instagram and Facebook users see about the same number of ads, but Instagram ad prices are half of what Facebook charges because of the limited number of advertisers vying for spots on Instagram, four ad buyers said.
Investors have been counting on revenue from Instagram to overcome stalling usage of Facebook's core app. But the gap it has to fill has widened sooner than expected.
The social media company suffered the biggest one-day wipeout in U.S. stock market history, losing more than $120 billion in market capitalization as shares fell 19 percent a day after executives forecast years of lower profit margins due to regulatory pressure over privacy.
Instagram users are not accustomed to clicking on links in posts, which makes the service less effective at generating online purchases than Facebook, said Erik Huberman, founder of the ad buying agency Hawke Media.
Data about viewership of ads is lacking in comparison to Facebook, he added.
"There are fundamental issues with the platform…which means any type of modern marketer would be hesitant to increase spend on Instagram," Huberman said.
Some advertisers fond of Facebook are seeing subpar results on Instagram, according to advertising buyers. Others have been stymied by the higher bar for eye-catching content on Instagram and a general unease among advertisers about a newer service, the ad buyers said.
"A lot of businesses don't put ads on Instagram because the reality is they don't have the content to play on Instagram," said David Herrmann, advertising director at Social Outlier, which spends nearly $15 million each quarter on Facebook ads on behalf of clients. "A local flooring business is not going to appeal on Instagram, like on Facebook."
Instagram is its parent company's fastest-growing slice of revenue, but it touts 4 million fewer monthly advertisers globally. As Instagram has shown more ads, the average price per ad across Facebook's entire family of apps has declined in two straight quarters after a year of upswing. A new privacy law in Europe also has affected prices.
The latest results prompted Stifel, Nicolaus & Co analyst Scott Devitt to lower an Instagram revenue estimate for 2019 to $13 billion from $l4.64 billion, with lowered expectations for prices and views.
Instagram and Facebook declined to comment for this story.
Company executives have reason for optimism. The average price for an ad seen 1,000 times was $4.70 on Instagram during the second quarter, rising twice as fast as standard Facebook ads compared with the prior quarter, according to data tracked by marketing software firm Kenshoo.
Instagram has worked for advertisers seeking name recognition or posting attractive video content, such as movie trailers, said Mark Smith of the ad buying agency True Interactive, which spends $25 million annually on Facebook and Instagram for clients including Redbox and Montage Hotels.
New features for users and advertisers, including replicating an ad design tool rival Snap Inc launched last year, could help reduce the apprehension among other advertisers, said Chris Costello, Kenshoo's senior director of marketing research.
Earlier this year, Instagram introduced options that automatically formats advertisers' videos and let them have multiple photos in an ad. But companies still must have higher-quality content than on Facebook to get noticed, Costello said.