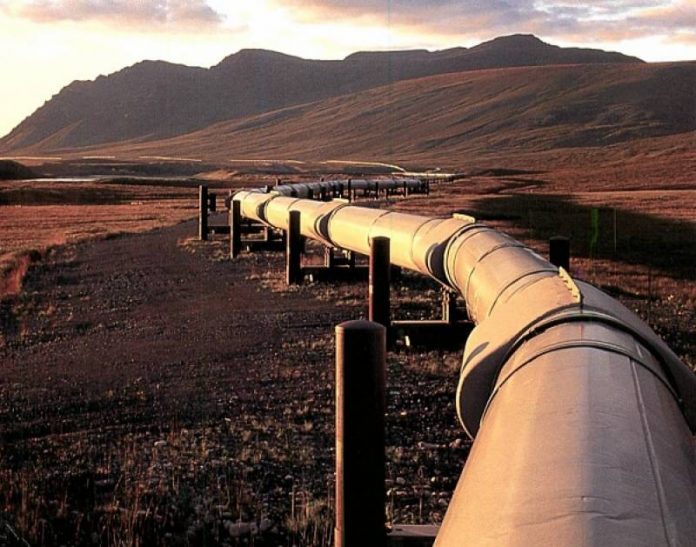 ISLAMABAD: The incoming Pakistan Tehreek-e-Insaf (PTI) government will have to immediately commence construction work on the $10 billion Turkmenistan-Afghanistan-Pakistan-India gas pipeline project, which was postponed due to the conclusion of the previous government's tenure.
Previously, ex-Prime Minister Shahid Khaqan Abbasi had taken part in the ground-breaking ceremonies in Afghanistan and Turkmenistan to commence construction of the pipeline in these countries, reported Express Tribune.
In May, it was reported TAPI pipeline groundbreaking ceremony has been postponed for a few months due to delay in execution of civil work that was set to be concluded by end of December 2017.
A senior government official said the newly elected PTI government will commence the laying of Tapi Gas pipeline in Pakistan.
The government-owned Inter-State Gas Systems is responsible for executing all oil and gas pipeline projects.
Managing Director ISGS Mobin Saulat said pipeline construction had already commenced in Turkmenistan and Afghanistan.
He added, work hadn't yet commenced in Pakistan but voiced optimism the new PTI government would inaugurate the building of the pipeline.
As per the real schedule, the groundbreaking ceremony was to be held in February or March and hereafter the initiating of the civil work was to be done in April.
The countries involved in the TAPI pipeline project have agreed to an alternative plan and the project is now slated for completion in 2020 ahead of the 2021 deadline.
Pakistan recommended a new plan for the implementation of the TAPI project in the quickest time possible, which was given go-ahead by the steering committee.
As per the newly approved accelerated plan, the pipeline is set to be laid without installation of compressors in its initial phase.
Gas will be supplied into the pipeline by Turkmenistan in absence of compressors and its diameter is set to be 56 inches, hence 1/3rd of gas flow will be available in the first phase.
Gas flow will start in 1.5 years' time and Saulat said pipeline had been apportioned into nine lots and successful entities from the bidding stage are going to be directed to different lots to execute the project on a speedy basis.