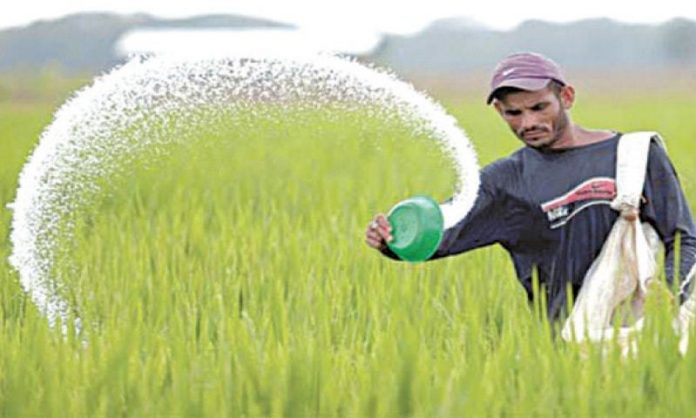 LAHORE: With the demand and supply gap rising, urea prices are on the ascend industry sources revealed as the price of 50-kilogram bag has surged to Rs1,800 in various parts of Pakistan.
Urea's maximum retail price is Rs1,600 and being sold for Rs1,700 in Punjab and Sindh and in Khyber Pakhtunkhwa (KP) it is retailing at Rs1,800 per bag because of supply slowdown, reported Express Tribune.
The farming community misery has been compounded by being subjected to the whims of the dealers who are exploiting the situation and are involved in hoarding the commodity with manufacturers.
Consequently, urea prices are being pushed up by dealers as supplies dwindle due to the closure of some manufacturing plants.
From October last year, according to projections, the farmers have had to bear an additional cost of around Rs30 billion due to increase in urea prices.
During the last nine months, the prices of urea have risen by Rs450-550 per bag from Rs1,250-Rs1,300 per bag.
And the only way to control this price surge is to restart production of urea at the closed plants, said industry sources.
A meeting is scheduled to be held on Friday (today) to discuss the provision of mixed gas and imported gas to three fertilizer plants with high-ranked officials of Sui Northern Gas Pipelines (SNGPL), which is expected to resolve some problems.
Federal Ministry's officials and all stakeholders, provincial and industry representatives have reached a consensus on restoring around one million tons of idle area manufacturing capacity by supplying subsidized natural gas.