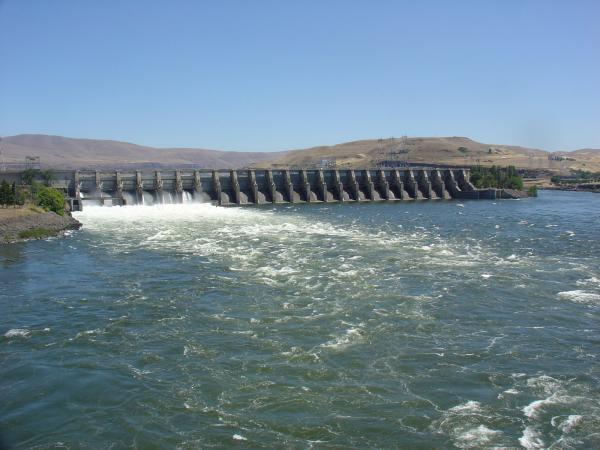 LAHORE: The Water and Power Development Authority (Wapda) has taken the decision to increase the storage capacity of the Hub Dam to meet Pakistan's rising water needs.
In a meeting held on Wednesday and chaired by Wapda Chairman Lieutenant General (retired) Muzammil Hussain was also attended by its other members.
The decision to increase the storage capacity of Hub Dam was taken in the meeting and is expected to give greater benefits to Sindh and Balochistan.
During the meeting, it was unanimously decided to raise the Hub Dam's lost storage capacity of around 49,000-acre-feet of water by removing sediment deposits in the reservoir.
A statement from Wapda read "Live storage capacity of the reservoir will be enhanced by removing the material deposits lying between the dead storage level (276 feet) and the normal conservation (339 feet) along the reservoir periphery."
The dam was established in 1981 across Hub river, which is 56 km northeast of Karachi and was setup to supply 102 million gallons of water (MGD) to Sindh and 59 MGD to Balochistan.
When the dam was constructed, its live storage capacity stood at 760,000-acre-feet which had declined to 646,000-acre-feet currently.
It has the potential to produce electricity from hydroelectric power and per its concept paper, 1.4 megawatts of electricity can be generated from the Hub Dam by installing two power turbines of 0.4-megawatt capacity.
This would allow an annual generation of 5.85 million units of electricity.