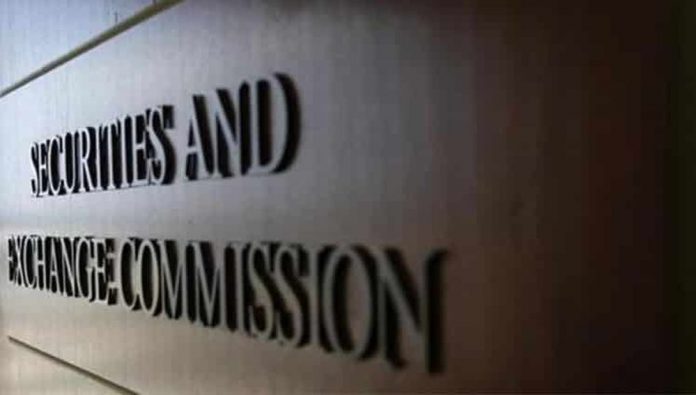 ISLAMABAD: The Securities and Exchange Commission of Pakistan's (SECP's) Shariah Advisory Board (SAB) granted its approval to Murabaha share financing product proposed by the National Clearing Company of Pakistan Limited (NCCPL). The Board had earlier provided in principle approval in its 8th meeting held on July 24, 2017, and had suggested some amendments to the proposed product in line with the Shariah principles.
The revised product was approved by the Board in its 11th meeting, which was held at the SECP's head office. Mufti Muneeb Ur Rehman, Dr Muhammad Tahir Mansoori and Mr Bilal Rasul Technical, Member/Secretary attended the meeting, which was chaired by Justice (r) Khalil Ur Rehman.
The SAB approved the final product with the conditions that NCCPL will appoint a full time Shariah Advisor who will ensure ongoing Shariah compliance of the transactions and will issue its Shariah review report periodically. NCCPL will also provide a quarterly review report of the transactions for the Shariah Advisory Board. The Board placed great emphasis on Shariah compliance and asked the NCCPL to develop its capacity in Shariah to handle Shariah-related matters.
The Board also reviewed the report of PMEX on the transactions executed on the exchange during the pilot phase of the PMEX commodity Murabaha product from November 16, 2017, to March 3, 2018.  The Board cited a host of conflict of interest scenarios in the transactions and expressed its reservations that independence has been compromised at various stages of the transactions.
The Board has constituted a committee to conduct an independent Shariah audit of the transactions and processes. The Board advised that the SECP issue necessary instructions to stop further transactions on PMEX for commodity Murabaha. The Board proposed that a committee is formed under the chairmanship of Mr Bilal Rasul, head of the Islamic Finance Department and SAB Secretary, who may co-opt two or three more members, to conduct a detailed Shariah review and submit its recommendation to the Board in its next meeting.
The Islamic Finance Department (IFD) also briefed the Board on the draft Shariah Governance Regulations, 2018, and stakeholders' comments on them. The Board emphasised that the SECP Shariah screening criteria shall align with the criteria of the Accounting and Auditing Organization for Islamic Financial Institutions (AAOIFI) in order to bring harmonization and standardization in the practices of Islamic financial institutions.
The Board also accorded its in-principle approval to IFD for initiating the process of adopting three additional Shariah standards of AAOIFI:  Shariah Standard No. 4-Settlement of Debt by Set-Off, Shariah Standard No. 5- Guarantees and Shariah Standard No. 19- Loan (Qard).