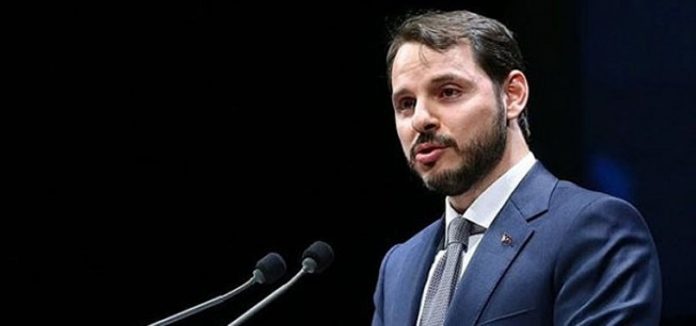 ISTANBUL: The sell-off in Turkey's lira poses no risk to the country's banks, Finance Minister Berat Albayrak said in an interview, in stark contrast to recent comments from major ratings agencies about the impact of the currency crisis on lenders.
Albayrak also said late on Sunday that he sees no problems or risks from overall debt levels, which he described as still low internationally, relative to GDP.
Ratings agencies have in recent weeks highlighted concern about Turkey's banks. For years, Turkish firms have borrowed in dollars and euros, drawn by lower interest rates. But the lira's 42 percent drop this year has driven up the cost of servicing that debt and investors fear banks could be hit by a wave of rising bad loans.
"When we look at it from the balance sheet of banks and all credit channels of this period, there is already no exchange (rate), currency risk to banking," Albayrak said in an interview in Istanbul.
He also dismissed concerns about debt, including in the private sector. Around $179 billion of Turkey's external debt matures in the year to July 2019, according to JPMorgan estimates. Of that, around $146 billion is owed by the private sector.
"Even when we look at the totals, Turkey has no such risk or problem," he said of current debt levels.
He also said the current account deficit will be "considerably below" forecasts by year-end and "much stronger" in 2019.