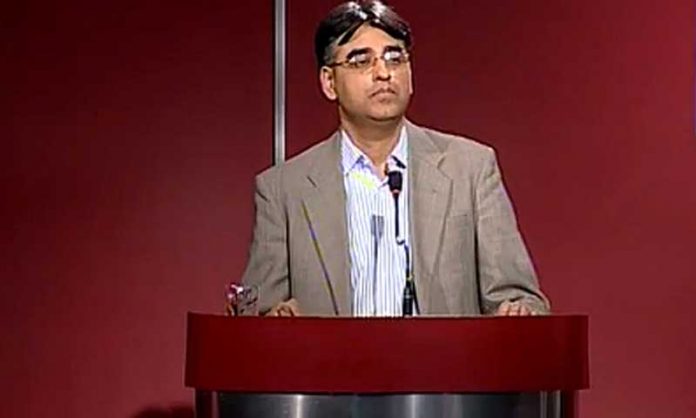 ISLAMABAD: Minister for Finance Asad Umar Friday chaired a meeting of National Executive Committee (NEC) to discuss and review progress in anti-money laundering and combating the financing of terrorism (AML/CFT) areas of the relevant stakeholders especially implementation status of Financial Action Task Force (FATF) Action Plan.
The NEC is a high-level body established to oversee both policy and implementation matters of the anti-money laundering (AML) and counter financing of terrorism (CFT) regime.
During the meeting, Mr Umar emphasized to put more efforts to meet the compliance
of AML/CFT regime with international standards.
The finance minister was of the view that the Action Plan may be seen as an opportunity rather than a challenge and this Action Plan will set directions for a robust AML/CFT regime in Pakistan as per international standards.
Mr Umar emphasized the need to work hard and achieve the desired action well before the
agreed timelines as it is in the interest of the country.
Also, to maintain the integrity of its regulated financial sector in respect to preventing and combating money laundering and terrorism financing, the Securities and Exchange Commission of Pakistan (SECP) notified the SECP Anti Money Laundering (AML) and Countering Financing of Terrorism (CFT) Regulations, 2018.
SECP has issued guidelines to supplement the regulations by elaborating on the general requirements of the legislation to help regulated persons (RPs) as defined under the regulations in understanding their AML/CFT obligations and establishing an effective AML/CFT regime.
These guidelines are applicable to all RPs conducting relevant financial business and explain the general requirements of the legislation to help RPs in applying national AML/CFT measures, developing an effective AML/CFT risk assessment and compliance framework suitable to their business, and in particular, in detecting and reporting suspicious activities.