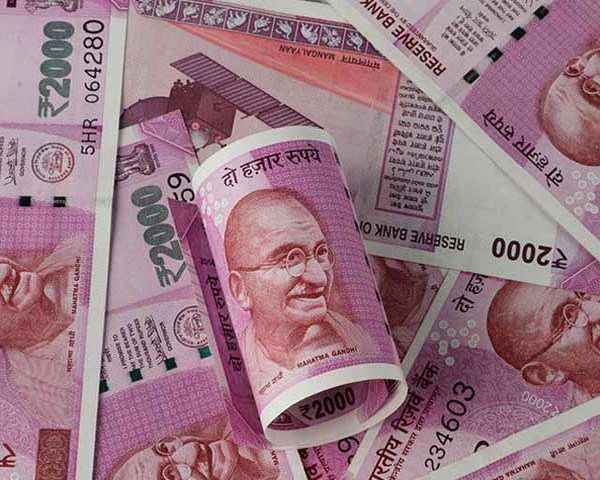 MUMBAI: Indian bonds and the rupee slumped on Monday as emerging market assets came under renewed pressure amid the spectre of a rising dollar, higher crude oil prices and escalating global trade tensions.
The Reserve Bank of India (RBI) and its peers in other emerging economies have been forced to defend their currencies recently in the wake of a confluence of dollar-supportive events.
However, the RBI wasn't seen actively intervening in the foreign exchange markets as it did on Friday, traders said.
The 10-year benchmark bond yield rose to 8.12 percent, its highest since Nov. 28, 2014 as a rise in global crude oil prices added to inflation concerns.
The rupee also touched a lifetime low of 72.4450 to the dollar on Monday pressured by solid support for the dollar thanks to strong U.S. jobs data on Friday, which reinforced expectations of more rate hikes by the Federal Reserve.
The 10-year bond had ended at 8.03 percent on Friday and the rupee at 71.73 to the dollar.
Heightened fears that Washington will slap fresh trade tariffs on China also saw investors seek safety in the dollar and pull out of emerging market currencies.
High oil prices were a spoiler for both the rupee and bonds. India imports more than two-thirds of its crude requirement and any rise in global prices impacts not only pushes up dollar demand by importers but also raises inflation concerns back home.
The RBI has raised its policy repo rate in two successive meetings by a total of 50 basis points as it aims to contain inflation to 4 percent in the medium term. The headline consumer inflation rose 4.17 percent in July from a year earlier and is expected to pick up momentum on higher crude prices and the weakening rupee.
Oil prices rose as U.S. drilling for new production stalled and as the market eyed tighter conditions once Washington's sanctions against Iran's crude exports kick in from November.