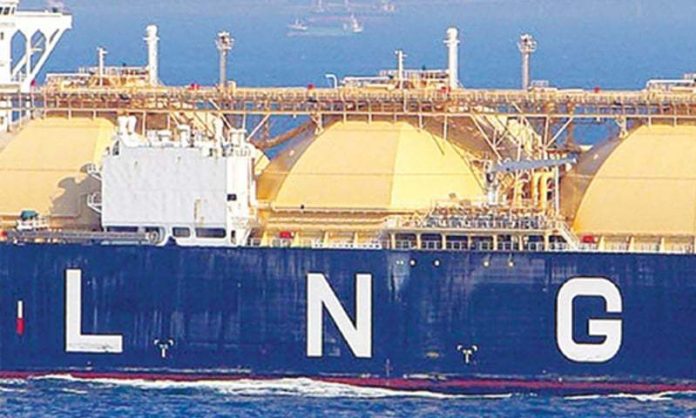 LAHORE: A report submitted by the state-owned Pakistan State Oil (PSO) to the Senate two weeks ago revealed Pakistan has saved over $600 million in an LNG supply deal signed with Qatar in late-2015.
According to an article in Bloomberg, Pakistan played off major global sellers of the commodity against each other as its negotiations hit roadblocks with Qatar, the world's largest supplier of liquefied natural gas (LNG).
The negotiations with Qatar stalled after the latter refused to decrease the offer price for LNG and Pakistan used that to its benefit by approaching the open market in late 2015 to publicly seek 120 cargoes in two huge tenders.
The two huge tenders attracted bids from suppliers including BP PLC and Royal Dutch Shell. And the presentation to the Senate revealed while negotiations with Qatar Operating Co were ongoing, the tender was "issued to fetch maximum number of bidders and best price option and the strategy helped bring down prices with Qatargas and saved $610 million," said the report.
Because of floating two huge lenders for procurement of LNG supplies, Pakistan received the lowest bid from Russia's Gunvor Group Ltd and apprised Qatar of this development to which its supplier agreed to match.
However, Islamabad still procured some LNG from Gunvor and awarded it the first tender and the volumes it aimed to receive from the second tender was made part of the final deal clinched with Qatar, augmenting it by 25 percent.
In a statement to Bloomberg, the head of the Senate committee investigating the deal Mohsin Aziz confirmed about the presentation PSO gave.
Eventually, the deal with Qatar was clinched at 3.75 million metric tons per year for a duration of fifteen years.
Pakistan depleting natural gas reserves and frequent power blackouts contributed to declining industrial output which compelled it to import LNG to stem the rot.
LNG imports have surged rapidly since early 2016 and by August 2018 it had become the seventh-largest buyer of the commodity globally, said the report.