News and rumours surrounding the new Samsung Galaxy X phone launching next year have been making waves and technology wizards are increasingly binging on the myth of the foldable phone.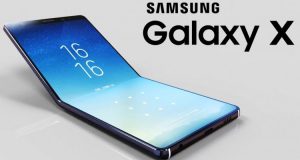 The phone is rumoured to have the capacity to bend and fold. The mobile smartphone market is characterized by the ever-present rivalry between Samsung and Apple Inc, while Sony, Huawei and the rest follow suit.
With technologies such as the fingerprint sensor, gorilla glass, facial recognition, and better quality cameras and front screens – it was only a matter of years before foldable screens, or even holographic displays would be commercialized and out in the market.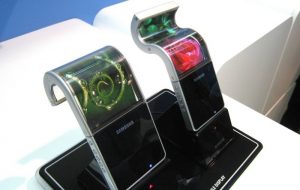 Years of rumors circulating the tech circles have only now led us to a specific timeframe in which to expect the launch of a foldable smartphone as Samsung Mobile Division's CEO, DJ Koh, recently said that the "Samsung's Galaxy X will launch later in 2018, but is most likely to be on sale at least until 2019".
The highly-anticipated phone reportedly has a display of 7 inches, with the capacity to bend in half and essentially transform into the shape of a square-ish wallet. The outside of the device will also have some display – rumored to be the bare essentials a user needs to see such as the time, date, and notifications.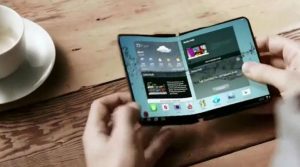 Since the phone has two displays, it would essentially require a much bigger battery.
About the phone's price, we can only speculate at this point in time – however, experts predict the phone will be priced around a whopping $1800 – $2000 range.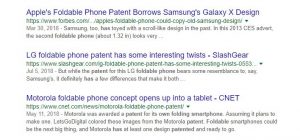 It also remains to be seen what other smartphone manufacturers will bring with this technology.
Apple, LG, Motorola, and even Sony, are reportedly working around a way to develop their own versions of a foldable hand-held device.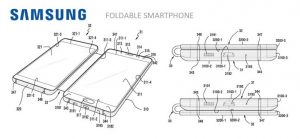 Samsung is reportedly the first company to patent this technology.