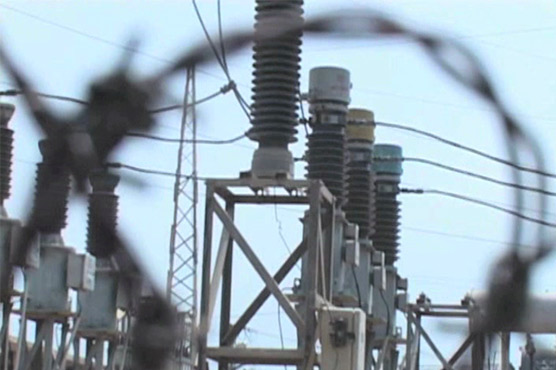 It was expected that a green-light would be given for Rs2 per unit increase in prices
ISLAMABAD: The federal government's Economic Coordination Committee (ECC) has delayed till next meeting its announcement with regard to an increase in the price of electricity.
Finance Minister Asad Umar chaired the ECC meeting on Tuesday and it was expected that a green-light would be given for an Rs2 per unit increase in electricity prices. According to sources, the ECC had sought approval from Prime Minister Imran Khan for the price hike ahead of the meeting.
However, ECC has directed NEPRA and the Power Division to present the policy for the next 3-5 years during the next meeting. According to reports, directives have been issued to formulate a policy which focuses on the collection of bills and presents a strategy to decrease line losses.
According to sources, the ECC meeting decided not to recover circular loans from consumers.
During the last ECC meeting on September 17, gas prices in the country were increased by up to 143 per cent.
Petroleum Minister Ghulam Sarwar, while addressing the media following the meeting, had said the majority of gas consumers would be subjected to a maximum 20 per cent increase, while consumers using over 500 cubic meters would see an increase of up to 143 per cent.
Meanwhile, the ECC had also decided to lift all taxes imposed on liquefied petroleum gas (LPG) and replaced them with a 10 per cent GST.
Sarwar had also announced that the price of CNG was being increased by 40 per cent from Rs700/mmbtu to Rs980/mmbtu.
In August, Prime Minister Imran Khan constituted a 12-member ECC.
Law Minister Farogh Naseem, Petroleum Minister Ghulam Abbasi, Planning and Development Minister Khusro Bakhtiar and Railways Minister Sheikh Rashid are part of the ECC. The committee also includes prime minister's advisers Razak Dawood and Dr Ishrat Hussain.
In addition, six more ministers — communications, national food security, power, privatisation, statistics and water resources — are part of the ECC.
It is pertinent to mention that soon after assuming office, Finance Minister had said the government would not approach the International Monetary Fund (IMF) for a bailout package. He said the government was determined to reduce poverty in the country.