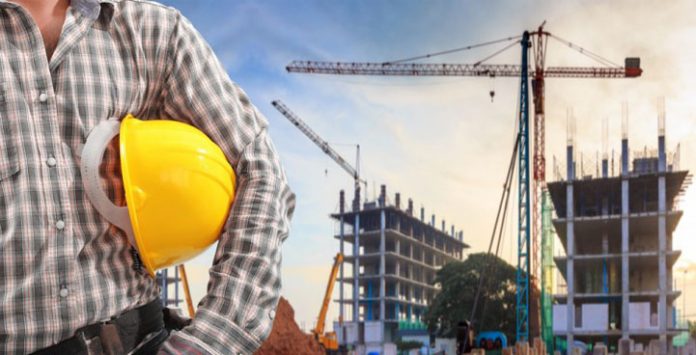 LAHORE: Chaudhary Muhammad Habib Kanwal has been elected as Chairman of the Constructors Association of Pakistan (CAP) while Engr Muhammad Hamayun Khan as Senior Vice Chairman for the year 2018-19.
Members of the association also elected Zahidul Hassan Qureshi as Vice Chairman Punjab, Muhammad Zohaib as Vice Chairman Sindh, Engr Syed Iqbal Yunas as Vice Chairman Khyber Pakhtunkhwa and Saifullah Zia as CAP Vice Chairman for Islamabad.
Other who were elected as members of the executive committee included Chaudhary Muhammad Shakil, Engr Abdul Karim Khadim, Engr Akber Sheikh, Marghoob Shakir Izhar, Arif Raza Kazmi, Naeemuddin A Siddiqui and Muhammad Abdul Qadir in the corporate class, while Rana Muhammad Tariq, Syed Afzalur Rahman and Chaudhary Khaleeq Ahmad Awan were elected as executive committee members in the associate class.
Results of the elections were announced at CAP's 21st Annual General Meeting the other day.
Newly-elected Chairman Chaudhry Muhammad Habib Kanwal on the occasion said that the Pakistani companies had all the capabilities to fulfill the Pakistan Tehreek-e-Insaf government's dream of constructing five million houses, provided that the issues being faced by the constructors were resolved on priority basis.
Kanwal said that the construction sector could also create job opportunities for 10 million people while enhanced activity in this sector could also benefit 40 allied industries. He regretted that rates of building material had increased significantly but constructors were not being paid the difference and inflation.
The CAP chairman supported the idea of indiscriminate action against contractors who were involved in corruption. However, he added that there should not be any unjustifiable action against contractors, as it might lead to rendering thousands of workers jobless.