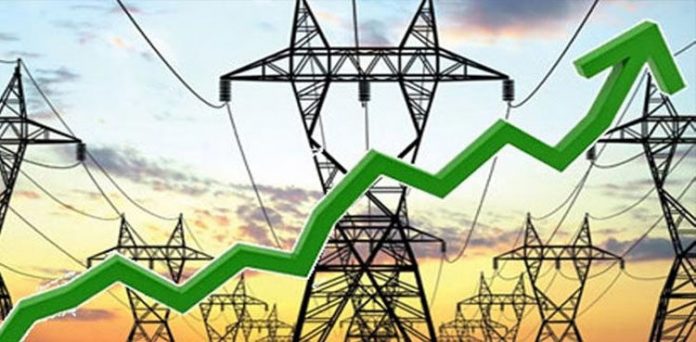 ISLAMABAD: The National Electric Power Regulatory Authority (NEPRA) on Wednesday increased Rs1.16 per unit in the electricity tariff on account of monthly fuel adjustment for the month of August.
According to a notification, NEPRA has reviewed and assessed an increase of Rs1.6/unit in the applicable tariff for power distributing companies (DISCOs) on account of variation in the fuel charges for the month of August 2018.
The distribution companies include Faisalabad, Gujranwala, Hyderabad, Islamabad, Lahore, Multan, Peshawar, Quetta, Sukkur and tribal areas' electricity supplying companies.
It stated that the tariff adjustment will, however, not be applicable to lifeline consumers who consume up to 50 units a month, adding that the said adjustment shall be shown separately in the consumer's bills on the basis of units consumed in the month of August.
Last week, during a public hearing of a petition filed by the Central Power Purchasing Agency (CPPA) on behalf of the distribution companies, NEPRA stated that the cost of power generation rose in August while consumers were charged lower tariffs.
The CPPA had sought a tariff increase of Rs1.4931 per unit for August. It told the regulator that the actual cost of electricity generation stood at Rs6.248 per unit against reference fuel price of Rs4.755, an increase of Rs1.4931 per unit.
The CPPA purchased 6.07 gigawatt-hours (GWh) of electricity from high-speed diesel-based power plants in August 2018 at a cost of Rs17.4975 per unit. It bought 1,643.75GWh produced from residual fuel oil, which accounted for 11.73 per cent of total generation at a cost of Rs14.4663 per unit.
The cost of electricity based on re-gasified liquefied natural gas (RLNG) stood at Rs10.3719 per unit and its share was 22.74 per cent in total electricity generation in August. From this source, 3,187.48GWh was produced in the month.
Generation by hydroelectric power plants stood at 4,478.41GWh, accounting for 31.95 per cent of total generation.
The cost of electricity generated by using domestically produced natural gas was Rs4.9861 per unit and its total share in electricity generation was 14.55 per cent or 2,039.67GWh.
Coal-fired power generation contributed 1,343.77GWh, accounting for 9.59 per cent of total generation at a cost of Rs6.4226 per unit.
Nuclear power plants generated 628.27GWh, having a share of 4.48 per cent at a cost of Rs0.9566 per unit, the cheapest amongst all fuel sources. In August, 48.83GWh of electricity was imported from Iran for Rs11.5709 per unit.
From bagasse, 80.27GWh was generated at a cost of Rs6.2089 and 439.3GWh and 63.67GWh were produced from wind and solar sources respectively.
The CCPA revealed that a total of 14,017.4GWh was generated in August costing Rs77.80 billion. Net electricity delivered to power distribution companies was 13,632.6GWh, costing Rs85.18 billion whereas transmission losses came in at 2.67 per cent or Rs1.715 per unit.