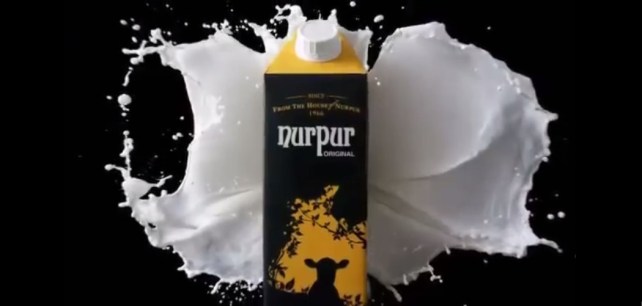 LAHORE: Fauji Foods Limited on Thursday announced it had appointed Lazard Saudi Arabia as the lead financial advisor, Riaz Ahmad & Company, Chartered Accountants (Joint Financial advisor) and Chima & Ibrahim as the legal advisor regarding the expression of interest (Eol) received from Inner Mongolia Yili Industrial Group Co. Ltd for acquiring 51 percent shares of the company.
At the end of July, Inner Mongolia Yili Industrial Group Co had submitted an investment intention letter to acquire a 51 percent stake in Fauji Foods.
CitiBank has been appointed as the manager to the offer by Inner Mongolia Yili Industrial Group for this acquisition.
Fauji Foods had acquired a majority shareholding in Noon Pakistan's in March 2015 and spent Rs7 billion to overhaul its capacity from 100,000 litres a day to 600,000 litres a day, according to Bloomberg.
Also, Dutch company Royal FrieslandCampina NV acquired a 51pc majority stake in Engro Foods in December 2016 and is considered amongst the largest acquisitions in the consumer sector of Pakistan.
Inner Mongolia Yili Industrial Group setup its first overseas plant in New Zealand in 2014 and is the largest dairy producer in Asia and the eighth largest globally.
The state-owned Yili started off as a small dairy-product processing factory in Inner Mongolia in 1993.
The Chinese dairy giant is working in tandem with Italian dairy titan Sterilgarda Alimenti and with European research and development centre in the Netherlands, the 1st such overseas facility for a Chinese dairy entity.
Inner Mongolia Yili Industrial Group Co., Ltd. produces and sells dairy products in China and internationally.
The company offers liquid milk, milk powder, yoghourt, and ice cream, as well as milk tablets, soybean milk powder, and milk tea powder.
Fauji Foods Limited processes and sells toned milk, milk powder, fruit juices, allied dairy, and food products in Pakistan.
It offers dairy products, such as flavoured milk, butter, whole pasteurized milk, and UHT milk; and processed dairy products, including skimmed and full cream milk powder, UHT cream, and cheese.
The company also provides fruit products. It markets its products under the Nurpur brand.
Fauji Foods Limited shares closed trading at Rs32.04, up Rs0.78 (+2.50 percent) on Thursday. KSE-100 index ended trading at 40,087.12 points, down 473.08 points (-1.17 percent) on Thursday.