There's no shortage of talent in Pakistan especially when it comes to innovation and technology.
We have countless examples of students, graduates, engineers, architects, and businessmen who have come up with disruptive ideas, products, and services essentially solving issues for the common man, businesses, and the government.
What Pakistan has always lacked in the past has been a robust platform for those who want to pursue their ideas, get help from leaders, and develop their ideas into finished products and actual meaningful businesses.
The advent of Ignite Fund changed all of this.
Ignite National Technology Fund, or simply, Ignite (formerly National ICT R&D Fund) is a non-profit company owned by the Government of Pakistan and administered by the Ministry of Information Technology and Telecommunication.
"The fund provides grants to startups and innovates projects, operates incubators, and digital skills training programs through private sector partners, commissions' studies that inform public sector policy and undertakes outreach to enable innovation and spread awareness about its programs amongst industry, academia, media and policymakers", said Ignite's CEO Yusuf Hussain in an interview with Profit.
The first and second parts in this series described the concept of IoT and then mentioned some of the IoT based projects being funded by Ignite – Pakistan's national technology fund.
In the third part of the IoT series, we will cover some of the projects being incubated in the National Incubation Centres (NICs) in Islamabad, Karachi, and Peshawar.
These are some of the most innovative IoT based projects being funded in Islamabad, Peshawar, and Karachi. Tackling some of the main issues facing the country such as water scarcity and agricultural efficiency; these projects connect different devices using IoT and enable higher efficiencies.
Anzen (https://anzen.pk/)
NIC Islamabad
Industry: Security
Hailing from the National University of Science and Technology (NUST), Anzen aims to provide safety to homes and offices by means of active surveillance and – 'make life simple'.

This project combines the needs of safety with energy conservation, and hence the cameras and other electric appliances may be controlled via a mobile app through Wi-Fi connectivity.
Wi-Fi connected lights, appliances, and security cameras enable the user to keep the electric bill in check by turning off unwanted switches at various timings during the 24 hours. Security cameras have facial recognition embedded so the user will only get the prompt on his/her cell phone when a stranger's face appears, hence reducing unwanted interruptions.
Rise Mom (www.risemom.com/)
NIC Islamabad
Industry: Daycare
Coming from the International Islamic University in Islamabad, Rise Mom by Solugix aims to provide monitoring of children in daycares and help out the working mothers.

Rise Mom is established to empower working mothers; it assists working women by keeping them remotely connected with their children while they are at work.
The subscriber pays a monthly fee for a camera installed at the concerned daycare centre, which is connected via a mobile app. The mother can then view her child at any time of the day; the app also provides information about the nutrition requirements of the child.
Intelligent Homie
NIC Islamabad
Industry: Home Security / Smart Home
Intelligent Homie provides a complete solution of problems in a house related to electrical issues, safety and security.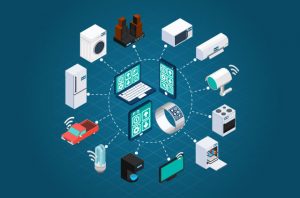 The startup provides solutions for common problems like gas leakage, electric short circuits and burnout of electrical appliances, thus saving on energy and ultimately – utility bills. The device also provides monthly e-billing and automatic operation of different appliances – providing users control over their household appliances.
AS Technologies
NIC Islamabad
Industry: Air Conditioners
AS Technologies is a startup working in the Multiple Engineering Solutions industry. They design, develop and service Smart Air Coolers. This brings value to the buyer as it is: cost-effective, designed and manufactured in Pakistan and has a luxurious look.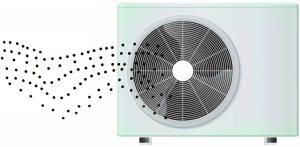 The product is highly affordable for a community which cannot afford air conditioners and also have power issues.
They have developed a minimum viable product that includes smart features and enhances cooling mechanism which is environment-friendly as there is no CFC emission (CFC is a major cause for Ozone Layer depletion leading to Global Warming).
E-Guard
NIC Peshawar
Industry: Electrical Monitoring
Companies that rely on electric generators lose thousands of litters of fuel to theft. The founders of E-Guard noticed that there is lack of a robust monitoring system for generators, such as, power generators and oil tanks that keep a reliable fuel inventory and have predictive features that signal when maintenance is needed.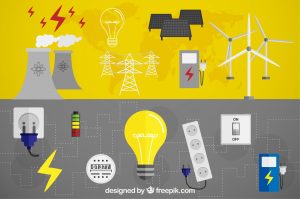 The team is working on perfecting their fuel monitoring system prototype model on digital twin methodologies and wireless communication transmitters while leveraging mobile technology. It is building both the physical model and virtual technology so that fuel can be monitored separately in a cost and time effective manner.
This technology will not only help in eliminating fuel theft but also help optimize the fuel-to-power ratio by providing the user with real-time information in terms of machine maintenance, fuel quality, fuel consumption, and monitor energy consumption patterns and power output data. The device can be used to monitor any liquid so the device can be applied in a number of ways.
The startup is currently incubated at the National Incubation Center (NIC) in Peshawar where they are working to finalise their prototype and go into commercializing the product.
Smart Tubewell
NIC Peshawar
Industry: Water Conservation
Pakistan could "run dry" by 2025 as its water shortage is reaching an alarming level. The authorities remain negligent about the crisis that's posing a serious threat to the country's stability, Abdul Haseeb, founder of Smart Tubewells a startup incubated at NIC Peshawar saw the problem and came up with an IOT based Clean Water Management System.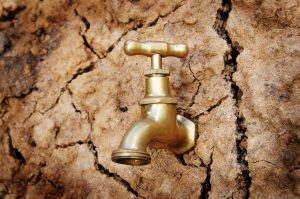 The device is installed to a clean water pump and it can then monitor the flow, water level, electricity consumption and water pressure remotely through any mobile device. The device will be able to identify water wastage and water theft in the future.
The device has been piloted in 3 different water stations of Mardan with great results. The device has been installed in one of CDA's water stations and is being tested.  There is a huge potential for this device as the water levels are dropping throughout the country and clean water management is the need of the hour.
Aqua Agro
NIC Karachi
Industry: Smart Agriculture
Aqua Agro is one of the mainstream AI farming solution in the smart agriculture industry. It offers state of the art IoT based water resource management system to enhance the productivity with maximum irrigation water use efficiency. Increasing yield by 40% and saving 50% water.
HydroCon Engineers & Professionals
NIC Karachi
Industry: Water Conservation 
HydroCon is a startup based on the principles of water conservancy and smart water usage. This product targets 90% of the population i.e. the agriculture community. The product has ground sensors that indicate moisture content in the field and sends out signals to the pump telling when and how much to irrigate.
Water is delivered through smart irrigation networks automatically like drips, sprinklers, pivots etc; causing a saving of 60% to 70% as compared to a conventional system.