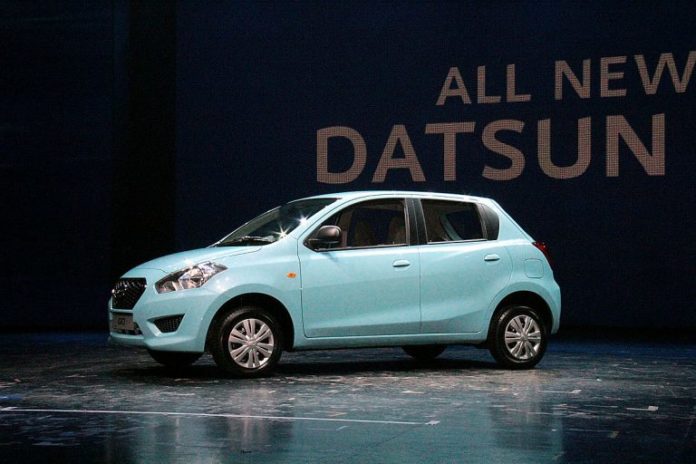 LAHORE: Ghandhara Nissan Limited (GNL) has announced that it is working in conjunction with Nissan Motor Co Ltd, Japan (NMLJ) for the localization of parts.
In a notification sent to the Pakistan Stock Exchange, Ghandhara Nissan said NML teams had paid a visit to domestic suppliers for determining their quality and capacity, however, the majority of them didn't qualify as per the global standards set by NMI.
Consequently, it said it is exploring options to meet this challenge and, in this regard, NML has proposed supplier improvement and rank up program, which is still under discussion.
"The overall macroeconomic uncertainty is impacting all businesses, irrespective if they are established or new entrants. In the automobile sector itself, recently Indus Motors has stopped taking new orders due to increase in costs while others have pushed up their prices," said Maha Jafer Butt Director Research Capital Stake.
"The uncertain environment might prove to be a negative trigger for investments. A lot will depend on policies of the government which is still just about two months old," she added.
It apprised the NMI engineering had also paid a visit to its plant for assessing the technicalities vis-ö-vis project-specific as well as capacity building requirements.
GNL told it was trying to address the challenges due to the significant impact of changes in macroeconomic factors, especially forex, discount rates etc.
In a comment to Profit, Samiullah Tariq Arif Habib Limited's Head of Research said, "The price increase will have to be passed on to consumers."
When queried about the GNL statement, that local auto part manufacturers didn't meet the standards set by Nissan Motors and would it impact them to which Mr Tariq responded, "New auto manufacturers which are coming to Pakistan are allowed to import auto parts at concessionary rates for a period of five years."
"Companies setting up plants right now will see increased costs as their plant and machinery is imported. A further advantage of concessionary duties on imported parts will erode as rupee depreciates," said Pak Kuwait Investment Co AVP Research Adnan Sheikh.
"Also, the demand of the overall sector will slow as car prices increase and simultaneously interest rates rise (car financing will slow as it gets more expensive)," he added.
In March, GNL had been awarded "Category-B Brownfield Investment Status" by the Ministry of Industries and Production under the Automotive Development Policy 2016-21.
Also, in parallel, it had announced it would be going for capacity enhancement to cater the increase in its existing operations.
To finance these expenditures, the board of directors of GNL on April 24th, 2018 had advised to issue 26.67% right shares by offering 12,000,000 right shares to the existing ordinary shareholders of the company at a price of PKR 100/- per share (including a premium of PKR 90/- per share) in proportion of 26.67 right shares for every 100 ordinary shares held.
In October 2017, the company's team led by its CEO Ahmed Kuli Khan Khattak approached BOI officials once again to seek approval to restart its assembly plant under the auto policy 2016-2021.
However, it was later reported that Ghandhara Nissan was unable to attain Brownfield status, according to a senior Engineering Development Board (EDB) official.
Ghandhara Nissan told the government it would be looking to make an investment of $200 million to restart the plant and warned that if the Brownfield status was not granted, it would move its investment to Algeria.
Consequently, EDB and Board of Investment (BOI) suggested placing Ghandara Nissan's investment plan as a Brownfield investment under the new auto policy of 2016-2021.
Under the Brownfield status, Ghandara Nissan would be permitted to import auto parts at discounted rates of customs duty for a duration of three years.
The company will also be permitted to import parts not being manufactured in Pakistan at 10% customs duty and those being produced in Pakistan at 25% for production of light commercial vehicles and cars.
Ghandhara Nissan had halted car manufacturing since 2010; however, the newly awarded status is likely to attract Rs4.5 billion in the first four years of its operations while creating over 1,810 job opportunities in Pakistan.
GNL shares were trading at Rs78.65, down Rs1.90 (-2.36%). KSE-100 index was trading at 36,990 points, up 222.49 points (+0.61%) at the time of filing this report.