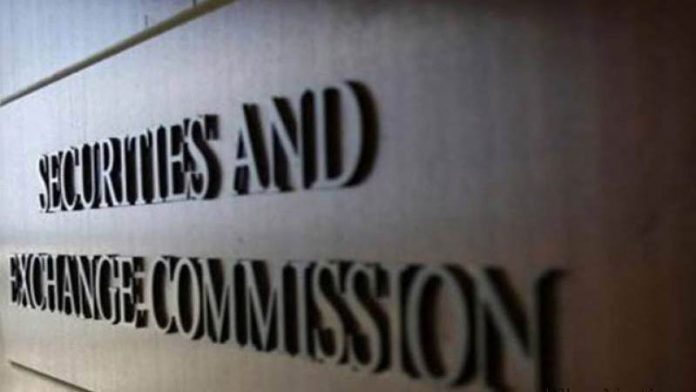 ISLAMABAD: The Securities and Exchange Commission of Pakistan (SECP) under its outreach program organised an awareness session on Anti-Money Laundering/ Countering Financing of Terrorism (AML/CFT) in Karachi on October 18, 2018, to help regulated persons understand requirements of the legislation in applying national AML/CFT measures.
SECP notified the SECP AML/CFT regulations in June 2018 and issued supplementary guidelines in September 2018. The session aimed to develop an understanding of AML/CFT obligations and establishing an effective AML/CFT risk assessment and compliance framework particularly, in detecting and reporting suspicious activities.
SECP Executive Director Khalida Habib gave a detailed presentation on the AML /CFT Legal Framework for Financial Institutions and the FATF monitoring process of Pakistan. She also discussed the outcomes and recommendations under the National Risk Assessment framework.
She further emphasised that through the issuance of the guidelines, the SECP has adopted a soft law approach and encouraged self-regulation amongst the financial institutions to ensure that they are carrying on the legitimate and essential work.
The event entailed training and workshop sessions to enhance understanding of the Money Laundering/ Terrorist Financing risks and obligations thereunder. The workshop highlighted the regulatory measures for the regulated persons to safeguard them from being used by money launderers and terrorist financiers for illicit purposes. The training emphasized the requirement of risk assessment, internal policies, procedures and controls, customer due diligence measures, record keeping procedures and UNSCR compliance. Fundamental principles of good practice, red flags and high-risk indicators were also explained during the session.
SECP Additional Director Asif Iqbal shed light on the respective regulatory objectives and supervisory responsibilities in Money Laundering /Terrorist Financing of SECP and importance of such initiatives through these awareness sessions.
More than 200 participants representing various sectors including non-banking financial institutions, insurance companies, micro-finance banks and DFIs, attended the session. The workshop was followed by an interactive session with the participants, which provided them with a platform for sharing of experiences and encouraged feedback. The participants also gave their valuable suggestions on the SECP's initiatives in the area of AML/CFT.