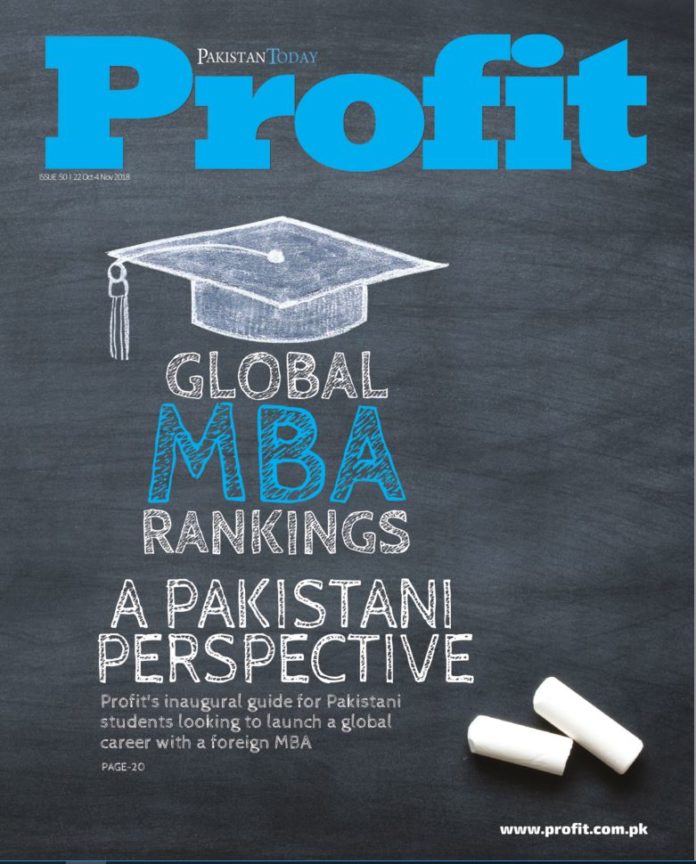 Pakistanis, particularly graduates of the Institute of Business Administration (IBA) in Karachi, are fond of pointing out that IBA was the first business school in Asia and one of the first business schools outside of North America. While that is true, the fact remains that business education in Pakistan remained largely stagnant from the time IBA was formed in 1955. True, there have been some changes, including the introduction of a true professional degree-style MBA program at the Lahore University of Management Sciences (LUMS) in 1984, which has led IBA to reformat its MBA to follow suit.
But the fact remains that if a Pakistani professional wants to advance their career in Corporate Pakistan, their menu of options is rather limited.
In this issue of Profit, we examine that menu of options and expanded the list to include all options that are feasible for a young Pakistani professional who wishes to have a successful career and does not have family money to finance an expensive education abroad. We have retooled the global rankings of MBA programs to suit a Pakistani audience and gone through an extensive analysis of just which programs make the most sense for Pakistani professionals to pursue.
This is the start of what we hope will be an annual ranking of global business schools from a Pakistani perspective. Unfortunately, we were not able to collect much data on Pakistani business schools themselves, with the exception of IBA, but intend to include far more Pakistani programs from our next issue onwards.
We also examine in this edition the state of accounting education in Pakistan and how the ACCA is seeking to break the educational monopoly of the Institute of Chartered Accountants of Pakistan (ICAP), a development that we see as largely positive for the development of corporate governance institutions in the country.
These are exciting times in the world of business education, and we hope to offer in this issue some information that young Pakistani professionals can utilize to their advantage.