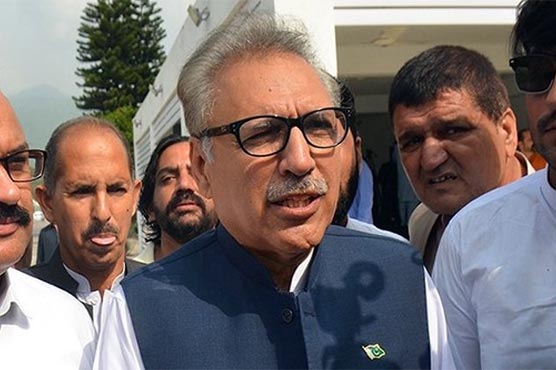 President stresses the need to enhance the scope of  local manufacturing, especially in the automobile industry
ISLAMABAD: President Dr Arif Alvi on Monday called upon the private sector of the country to come forward to play its due role in promoting the export-based industry which would strengthen the national economy.
The president was talking to a delegation of the Federation of Pakistan Chambers of Commerce and Industry, led by its President Ghazanfar Bilour, at the Aiwan-e-Sadr.
President Alvi pointed out that increase in exports was of vital importance to narrow the trade deficit. He urged the business community to play its part in promoting the culture of tax in the country and asked them to pay regular taxes to generate more revenue and help strengthen the country's health, education and social sectors.
He further emphasized that establishment of new industrial zones was very important for the expansion of industry, adding that the industrial zones should be established in such a manner that export sectors must benefit from these and all sectors of manufacturing should be given equal opportunities.
The president stressed that an increase in local manufacturing, especially in the automobile industry, would benefit the country. He noted the institutions meant to benefit common people had suffered huge losses due to corruption, mismanagement and inefficiency.
Alvi maintained that they would have to work with honesty, sincerity and commitment in order to lead the country on the path of development and prosperity.